Irish whiskey Roe & Co. is set to open its new, €25 million 'urban distillery' in the former Guinness Power Station at St James's Gate in Dublin this month.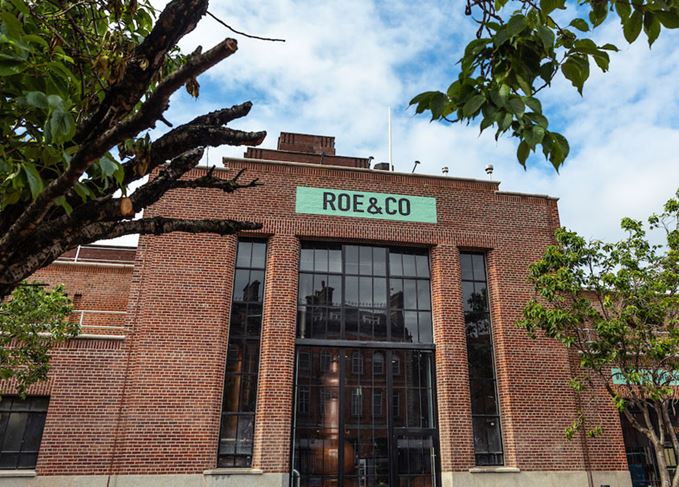 The distillery, which is situated in Dublin's Liberties district, will mainly produce double and triple-distilled single malt on three copper pot stills, although it also has the 'flexibility to experiment with mashbills', including making single pot still whiskey.
The opening marks a return to Irish whiskey production for owner Diageo, which sold Bushmills distillery in Northern Ireland to Jose Cuervo in 2014.
In 2017 Diageo launched the Roe & Co. brand as a blended Irish whiskey named after George Roe, an influential 19th century whiskey distiller.
The Roe & Co. distillery began the production of malt spirit last week, ahead of its official opening to visitors on 21 June.
Distillery tours will involved 'fun and flavour', with visitors taking the 'boutique experience' requested to clock in and out as if they were commencing a shift at the power station.
As well as a guided tour through the production facility, visitors can explore the world of flavour and discover their favourite whiskey cocktail in Room 106.
Gráinne Wafer, global brand director for Roe & Co., said: 'Today we are launching a state-of-the-art distillery and experience like no other, led by our extremely talented distiller, Lora Hemy.
'This boutique experience, which will 
have a maximum of 16 guests per tour, will ensure visitors can get up close and personal with our remarkable distillery and whiskey, focusing on the five pillars of flavour.'
The distillery itself is capable of producing up to 500,000 litres of pure alcohol each year, and will provide direct employment for 18 people.
Roe & Co. has become the fifth Irish whiskey distillery to operate in Dublin, after the opening of Dublin Liberties distillery in February this year.