A fire has destroyed a Jim Beam warehouse in Woodford County, Kentucky, containing around 45,000 casks of maturing whiskey.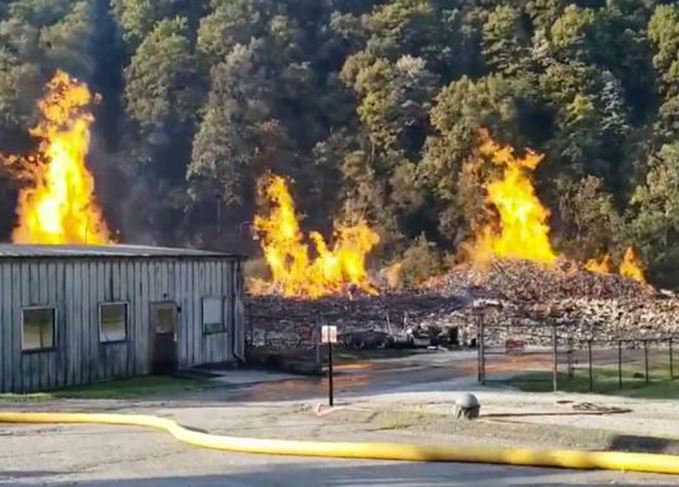 The cause of the fire, which reportedly started on Tuesday evening (2 July), is unknown, although initial reports suggest it was started by a lightning strike.
Firefighters from four counties battled the blaze to prevent the fire from spreading, although the warehouse continued to burn until around 2pm on Wednesday.
Although Beam Suntory states that the loss of the 'relatively young' whiskey will not impact the availability of Jim Beam, financial outlet Bloomberg has calculated the lost whiskey to be worth between US$90 million and nearly US$300m.
A statement from Jim Beam owner Beam Suntory provided to Scotchwhisky.com said: 'We are thankful that no one was injured in this incident, and we are grateful to the courageous firefighters from multiple jurisdictions who brought the fire under control and prevented it from spreading.
'We have a comprehensive warehouse safety programme that includes regular inspections and rigorous protocols to promote safety and the security of our aging inventory.'
Beam Suntory operates 126 such warehouses in Kentucky, holding approximately 3.3m barrels for its American whiskey brands such as Maker's Mark and Knob Creek in addition to Jim Beam.
The drinks giant is the latest Bourbon producer to suffer misfortune in the last 12 months, as a warehouse belonging to OZ Tyler collapsed on 17 June, while a warehouse owned by Barton 1792 collapsed on 4 July last year.