Jim Beam owner Beam Suntory is facing the prospect of a fine after a fire at one of its warehouses lead to the deaths of thousands of fish and other aquatic life in the Kentucky River.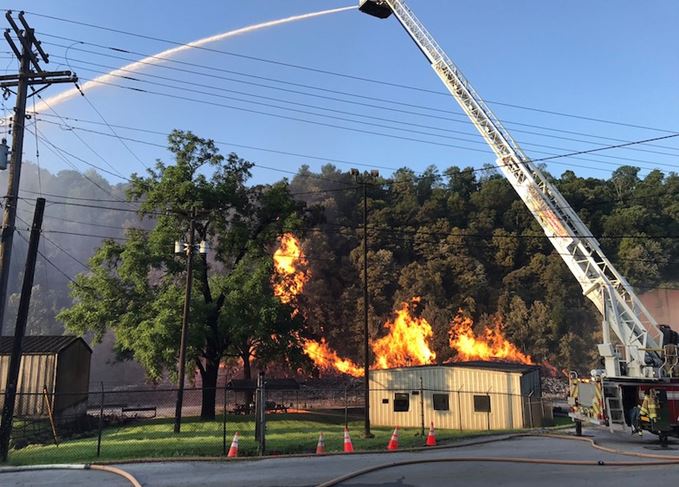 Following the blaze in Woodford County, which is believed to have been caused by a lightning strike on 2 July, a 23-mile plume of whiskey leaked into Glenn's Creek and on into the Kentucky River.
As the alcohol plume moved downstream, thousands of fish were asphyxiated because of what a spokesperson for the Kentucky Energy and Environment Cabinet (EEC) described as 'a catastrophic depletion of dissolved oxygen levels'.
In the aftermath of the fire, which destroyed a warehouse containing 45,000 barrels of maturing whiskey, an emergency response team deployed aerators in Glenn's Creek and the Kentucky River in a bid to restore oxygen levels.
Meanwhile, teams from the EEC and the US Environmental Protection Agency, representatives of Beam Suntory, and three teams from the Kentucky Department of Fish and Wildlife Resources sampled water oxygen levels and documented the number of fish killed.
The plume of alcohol took a week to move downstream into the much larger and faster-moving Ohio River, where it quickly dissipated, the EEC said.
The Kentucky Department of Fish and Wildlife Resources said it could be 'several weeks' before a final count of fish and other aquatic wildlife losses could be confirmed, adding that 'thousands' of dead and distressed fish had been observed between Pool 3, near Frankfort, downstream to the confluence with the Ohio River near Carrollton.

Dead zone: Thousands of fish were killed in the Kentucky River (Photo: Kentucky Dept of Fish and Wildlife Resources)

Meanwhile, the EEC spokesperson confirmed that Beam Suntory would face a monetary fine for the incident. 'The Cabinet will be issuing a Notice of Violation to Beam Suntory for the introduction of the spilled Bourbon into the waters of the Commonwealth,' he said.
'The matter will then be referred to our Cabinet's Division of Enforcement for a settlement that includes the assessment of civil penalties.
'The Division of Fish and Wildlife Resources (which is not part of this Cabinet) by statute also will be assessing a monetary penalty against the company.'
A Wild Turkey warehouse collapse and fire in May 2000 led to a 28-mile plume of whiskey on the Kentucky River, killing an estimated 227,000 fish in what was described as the worst fish kill in the history of Kentucky. The company paid a large fine as a result.
A Beam Suntory spokesperson said the company hoped to comment further on the incident in a week or two. She confirmed that the destroyed warehouse was fitted with lightning protection.