Highland distillery Loch Lomond has released its Single Malt Vintage 2002, a limited edition wine cask-finished whisky created with winery owner and golf star Cristie Kerr.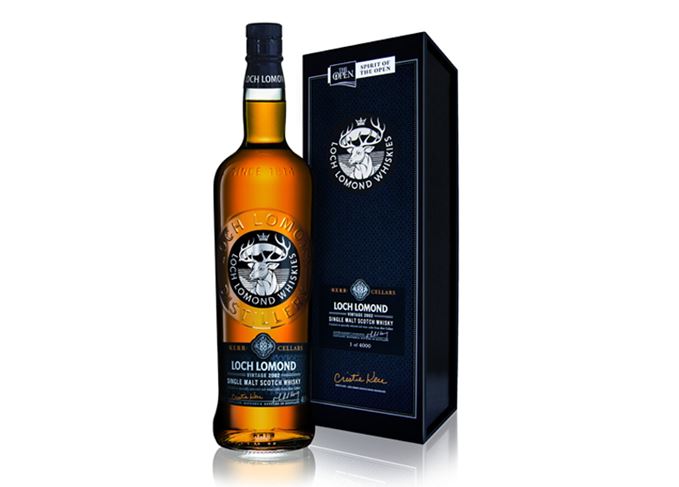 The whisky has been matured in American oak casks before undergoing secondary maturation in French oak Pinot Noir barrels from Kerr Cellars, Kerr's Napa Valley winery, for up to six months.
Kerr said: 'The French Oak Pinot Noir casks we shipped to Loch Lomond Whiskies' cooperage previously held some of our most highly rated red wine and I can't wait for golfers and whisky fans to discover the superb single malt scotch that they have helped produce.'
Colin Matthews, CEO of Loch Lomond Whiskies, said: 'Since Cristie launched Kerr Cellars she has applied the same rigour and pursuit of excellence she displayed in golf to producing some of the world's best wines.
'Our Loch Lomond Single Malt Vintage 2002 captures the best of both wine and whisky.'
Bottled at 48.14% abv, the whisky is said to contain notes of 'green apple, kiwi fruit and lime citrus' with 'mouth-watering fruit and warming ginger spice' on the finish.
Available now priced around £250, only 4,000 bottles have been released ahead of the Women's British Open, which begins on 1 August and in which Kerr is competing.
The 2002 vintage was chosen to commemorate Kerr's first LPGA (Ladies Professional Golf Association) tour win in the same year.
The Vintage 2002 is Loch Lomond's latest release in a series of golf-associated whiskies, after a five-year contract was signed last year making Loch Lomond the official spirit of the Open, Women's British Open and Ladies Scottish Open.
Drinking whisky and talking golf with Cristie Kerr: