The decision to expand the range of casks used to mature Scotch whisky has been broadly welcomed by distillers, but there's plenty of devil in the detail. Richard Woodard reports.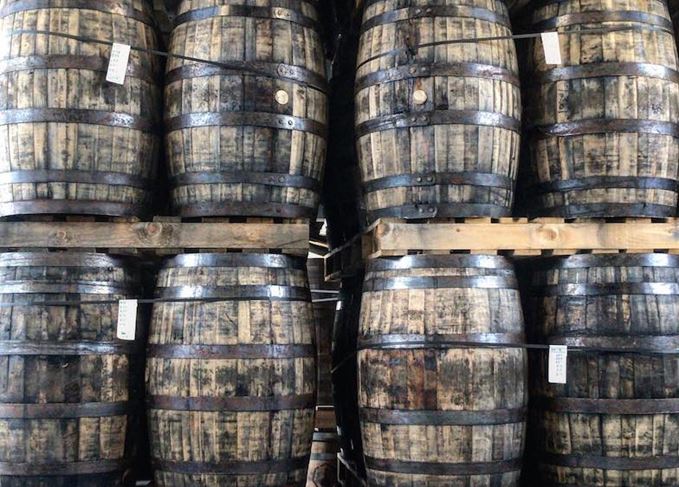 So strict are the rules governing the production of Scotch whisky that, when any kind of change comes, it attracts lots of attention and generates plenty of debate.
That's been the case since Scotchwhisky.com exclusively revealed the news of the expansion of the range of casks permitted to be used to mature Scotch, announced last week by the Scotch Whisky Association (SWA). In the days since the story broke, the reaction from the industry has been broadly positive.
'We strongly support the industry's decision to amend the Technical File,' says Jean-Christophe Coutures, chairman and CEO of Chivas Brothers, the French-owned second-largest player in Scotch, behind Diageo.
'This is a positive step which will allow producers to craft quality innovations which respond to consumer demand for new expressions of Scotch whisky, whilst respecting the long and rich traditions of the category.'
Euan Mitchell, MD of Isle of Arran Distillers, which recently opened its new distillery at Lagg, agrees. 'In general I think this will be good for Scotch whisky as innovation can only help bring consumers to the category,' he says. 'We were in danger of being seen as old-fashioned by the rest of the whisky sector and spirits in general.'
The amendment is of obvious benefit to those pursuing experimental projects and techniques, such as Whyte & Mackay's (W&M) recently announced experimental arm, called The Whisky Works.

Good news: Isle of Arran's Euan Mitchell is broadly supportive of the move

W&M whisky maker Gregg Glass says: 'For me, anything that opens up the possibilities for innovation and experimentation is a positive thing and, from my experience, some of these cask types have been used or experimented on in the past, and there's been some really interesting results.'
Also welcoming the decision, Bruichladdich communications manager Christy McFarlane says: 'The move shows a willingness to embrace change and evolve current legislation in a practical, non-disruptive manner while opening avenues for innovation.
'We can only hope that this most recent development is a sign of progress which will influence other, more restricted areas of Scotch whisky regulation, particularly those we believe are not in the best interests of the consumer.'
For the moment, the changes are restricted to cask type, with the clarification announced by the SWA partly prompted by the sheer number of enquiries from distillers as to whether certain casks were permitted or not.
'I think the changes go far enough,' says Mitchell. 'We don't want to open the floodgates and sacrifice our history for short-term gains in popularity. The previous rules had a number of loopholes (yes to Australian Shiraz casks, but no to Calvados?), and these have been closed without pushing the door open too far.

Great experimenter: Bruichladdich will keep pushing the boundaries of what is acceptable

'No sign of the Irn Bru finish – for now … There will be some terrible examples of new cask finishes for sure, but it could also open a lot of new hearts and minds to Scotch.'
How will distillers respond in the short term? Arran has single malt maturing in ex-Calvados casks, while Coutures says Chivas has been 'experimenting with different finishes and flavours, and… targeting new drinking occasions'. There are already reports from Mexico of a new Buchanan's blended whisky finished in Don Julio Tequila casks, produced by Diageo, which owns both brands.
Meanwhile, McFarlane says: 'Since our renaissance, we've experimented with the weird and the wonderful and, regardless of whether we can legally label these "single malt Scotch", we'll continue to be driven by intrigue rather than law.'
But the SWA is keen to emphasise that the new regulation does not offer carte blanche for distillers to use whatever cask they like. For a start, casks from anything 'produced from, or made with' stone fruits, such as plums or cherries, are excluded.
This, says the SWA, is because of the 'particular risk their use could impart dominant flavours and aromas to the final spirit which would not be characteristic of Scotch whisky'.

Future finish?: There are already rumours of a Tequila-finished Buchanan's blend

Linked to this, the organisation adds that even casks not prohibited under the new law must meet two further conditions: 'Firstly, if there has been previous use of a cask for maturation, that maturation must have been part of the traditional process for the wine, beer/ale or spirit concerned,' says SWA director of legal affairs Alan Park. 'This will exclude, for example, spirits which are not matured as part of their traditional production process.'
This means that ex-cider, gin or baijiu casks are unlikely to be permitted, because cask maturation is not a 'traditional' part of their production. But there is a further caveat.
'Importantly, even if a cask does meet this requirement, all casks used must still result in a spirit which has the taste, aroma and colour generally found in Scotch whisky,' says Park.
This is the reason behind the exclusion of stone fruit-related casks, and will inform decisions on the suitability of new products going forward. For instance, finishing a Scotch whisky in an ex-mezcal cask for six months might be fine, but an extended maturation for, say, 12 years in the same cask might result in a product that cannot be called Scotch whisky because of how it looks, smells or tastes.
Park adds: 'If any company is considering using a cask which could be regarded as novel in the production of Scotch whisky, it is strongly recommended to contact the SWA's legal team. All such enquiries will be treated in the strictest confidence.'

No cider: This innovative product from Glen Moray falls foul of the new rules

While providing more freedom, the new rules leave, for example, Glen Moray's recently launched Cider Cask Finish out in the cold. It is understood that it was a limited edition product that has almost sold out and will not be repeated.
But distillery manager and master distiller Graham Coull has already shifted his sights. 'We welcome the opportunity to experiment with different cask types,' he says. 'Calvados is especially interesting and we will be working with Distillerie Busnel in Normandy to create new Glen Moray expressions in the future.'
Generally, the perception in the Scotch whisky industry is that the change to the rules will aid innovation in a competitive world, while preserving what makes Scotch whisky special. 'There is a huge amount of crossover in the spirits market, and this will help make and/or keep Scotch relevant,' says Mitchell.
Meanwhile, Glass adds: 'The world's changed, the world's shifted with smaller start-up distilleries in countries around the world experimenting with new types of finish and new cask for full maturation.
'I think it's a positive step and it's probably another sign of an evolving tradition of innovation within what we've done as an industry over the years. The more that that can happen the better, but at the same time protecting the quality and the integrity of the whiskies themselves.'