EXCLUSIVE: Scotch whisky producers are now free to use a wider variety of casks for maturation, including ex-Tequila and Calvados casks, following a change to the law.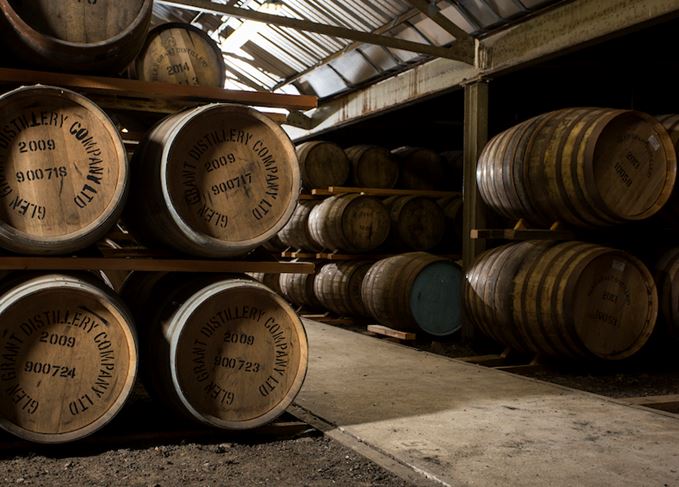 The amendment to the Scotch Whisky Technical File, revealed exclusively to Scotchwhisky.com by the Scotch Whisky Association (SWA), gives specific guidance on which casks can be used to mature or 'finish' Scotch whisky, with new text as follows:
'The spirit must be matured in new oak casks and/or in oak casks which have only been used to mature wine (still or fortified) and/or beer/ale and/or spirits with the exception of:
wine, beer/ale or spirits produced from, or made with, stone fruits
beer/ale to which fruit, flavouring or sweetening has been added after fermentation
spirits to which fruit, flavouring or sweetening has been added after distillation
and where such previous maturation is part of the traditional processes for those wines, beers/ales or spirits.
Regardless of the type of cask used, the resulting product must have the traditional colour, taste and aroma characteristics of Scotch Whisky.'
The amendment has been lodged with the European Commission by the UK's Department for the Environment, Food and Rural Affairs (DEFRA) following public consultation, and is now law.
In practice, the new rules mean that distillers can now mature Scotch whisky in a much wider variety of casks, including those previously used to age agave spirits (including Tequila and mezcal), Calvados, barrel-aged cachaça, shochu and baijiu, as well as some other fruit spirits.
It had been thought that the changes would open up the possibility of maturing Scotch in casks previously used for barrel-aged gin, but the SWA has since clarified that gin would be excluded since barrel maturation is not a 'traditional' part of its production process.
The rules also do not allow the use of ex-cider casks, despite the launch of a cider cask-finished single malt by Speyside single malt Glen Moray in October last year.
Previously, the rules did not forbid the use of specific casks, but the SWA's legal team advised distillers to use casks with 'sufficient evidence of traditional use' within the industry – such as ex-Sherry and ex-Bourbon casks.
In January 2018, a report by The Wall Street Journal claimed that Diageo, the world's biggest Scotch whisky producer, had formed a 'secret task force' to explore possible changes to Scotch's strict production rules, including 'finishing' Scotch whisky in casks previously used to mature Don Julio Tequila, which the company owns. At the time, the plans were said to have been rebuffed by the SWA.
Most distillers remain supportive of Scotch whisky's strict production regulations, but some have privately expressed concerns recently that the tight rules governing cask maturation in particular might be putting Scotch at a commercial disadvantage to rival whisky categories.
'This amendment provides clarity and some additional flexibility on the range of casks in which Scotch whisky can be matured,' said Karen Betts, SWA chief executive.
'The change is consistent with Scotch whisky's heritage and traditions, and strengthens our foundations into the future.'
SWA director of legal affairs Alan Park added: 'A wide range of wine, beer and spirit casks have been used over the years to mature Scotch whisky, and clarity about what is allowed under the law should be provided in the Scotch Whisky Technical File.
'The amendment is consistent with the continued use of all those categories of casks where there is evidence of longstanding traditional use in the industry.
'But it will also create more flexibility, particularly in the range of spirits casks which can be used, subject to a number of safeguards which protect the reputation of Scotch whisky.'