The Scotch whisky industry has donated over 100 rare and vintage whiskies to be sold at an online auction raising funds for the Beatson Cancer Charity.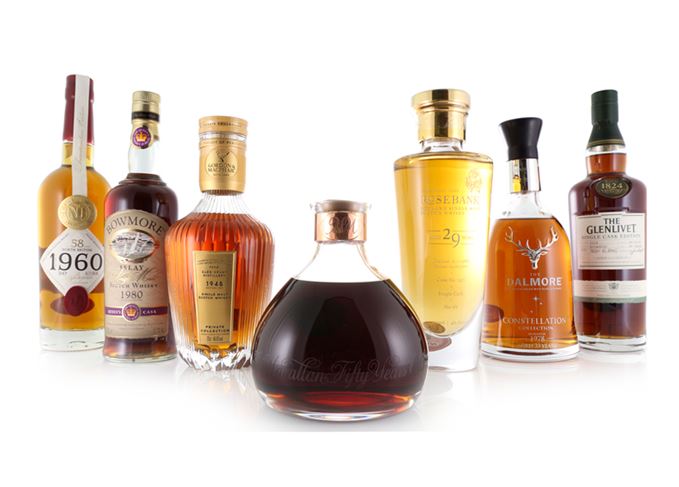 The collection, estimated to be worth a total of £110,000, contains two exclusive one-off bottlings: a Bunnahabhain 50 Year Old, known as the Beatson Sherry Cask, and a 1989 Rosebank bottled as the Beatson Single Cask 29 Year Old.
The Scotch Whisky Industry Charity Auction will also feature other old and rare whiskies such as a 50-year-old Macallan Millennium Decanter and a Bowmore Queen's Cask 21 Year Old, bottled in 2002 to mark the Queen's Golden Jubilee.
Karen Betts, chief executive of the Scotch Whisky Association, said: 'The industry is very proud to be supporting the Beatson Cancer Charity auction and to help raise awareness about the incredible work they do in support of cancer patients across Scotland and their families.'
The Beatson Cancer Charity operates the Beatson West of Scotland Cancer Centre, said to be the busiest cancer treatment clinic in the UK.
The auction will be held from 13-23 September via online auction platform Whisky Auctioneer, which is waiving its fee for sellers and donating any profits from the auction to the charity.
Martin Cawley, Beatson Cancer Charity CEO, said: 'Beatson Cancer Charity could not continue to support the thousands of patients and families facing cancer every year – the money raised from this auction will allow us to invest in a better future for cancer patients and their families.'
The online charity auction is not the first to unite the industry this year: whisky ambassadors and veterans donated bottles to an auction held in August to benefit The Benevolent, a non-profit organisation supporting drinks industry professionals in need.
The sale, hosted on online platform Whisky.Auction, raised over £38,000 for the charity.