Lagavulin distillery has constructed the 'world's first' bass drum made from a whisky cask, in partnership with musical duo the Rhythm and Booze Project and drum specialist Majetone Industries.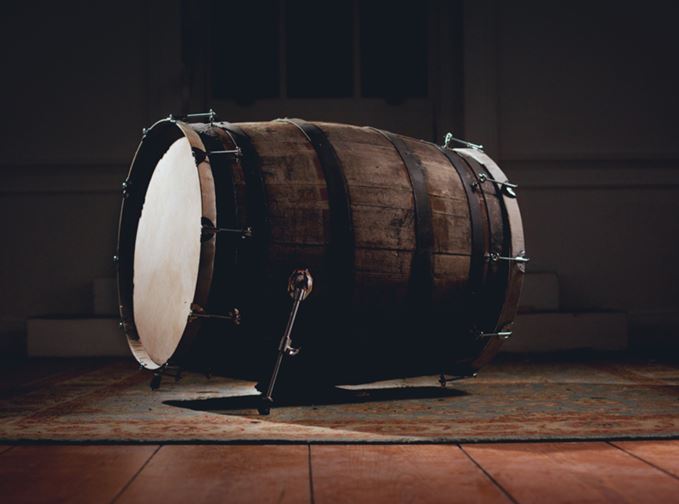 The cask, adapted into a style of bass drum known as a Viennese timpani, made its debut at the Islay Festival of Music and Malt 2019 in May.
The drum was first played onstage with the Rhythm and Booze Project by Lagavulin distillery manager Colin Gordon.
Gordon said: 'Having played the drums since school, I was so excited when [band members] Felipe and Paul presented us with this idea.
'We all agree that the end result is an excellent musical representation of our whisky, famous worldwide for its signature smoke and robust flavours.'
The drum now sits on display at the Lagavulin distillery.
The Rhythm and Booze Project was founded in 2018 by band members Felipe Schrieberg and Paul Archibald, as a combination of both whisky tasting and live music experiences.
Whisky casks have become popular items with which to craft musical instruments and accessories, such as guitars comprised of Jack Daniel's and Bushmills casks, and even headphones made from oak staves.
Highland distillery Glenmorangie has also used whisky casks to create surfboards and sunglasses as part of its Beyond the Cask initiative.
WATCH: The Lagavulin bass drum being built by Majetone Industries and played by the Rhythm and Booze Project: