Speyside whisky brand The Singleton has released its oldest single malt to date, a limited edition 53-year-old from Dufftown distillery laid down in 1964.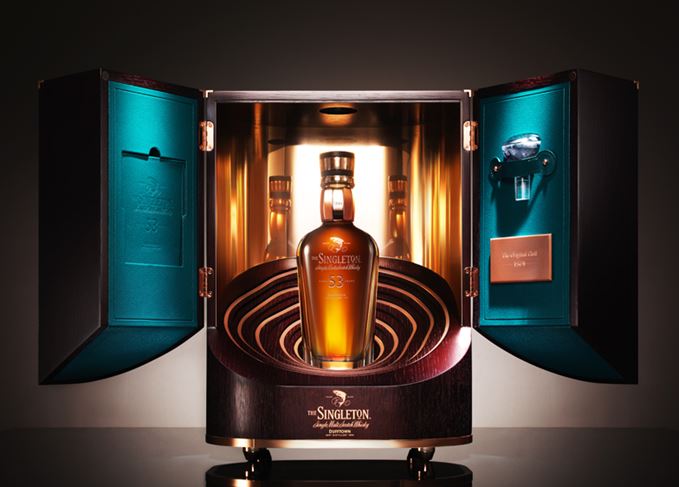 Matured in a single hogshead cask and bottled at 40.6% abv, The Singleton of Dufftown 53 Year Old 1964 Vintage is the first in the whisky brand's new Paragon of Time Collection.
Maureen Robinson, master of malts for The Singleton, said: 'Usually in high-aged Scotch, the cask can overpower the distillery character, but this had been lying there for over five decades and to our joy the distillery character had actually shone through, defying time.
'It's been an honour to be a part of this series that captures the perfection that only time can achieve.'
The whisky is said to feature 'scented hand-cream, rose water and exotic tropical and berry fruit' notes on the nose, with 'dried figs and a suggestion of toffee' on the palate.
Priced at £26,400 per 70cl bottle, only 117 decanters are available at selected speciality retailers in the UK and across Asia.
The 53 Year Old will be presented in a crystal decanter and housed in a wooden presentation case, with a piece of the original cask incorporated into the packaging.
The Singleton has also partnered with award-winning artist Cai Zhi Song to celebrate the release by creating a commemorative sculpture called Blossom, which will be auctioned at a later date alongside a bottle of The Singleton 53 Year Old.
It surpasses the brand's previous oldest release, the 40-year-old Glendullan single malt from the whisky's Forgotten Drop series released in 2018.
In addition to Dufftown distillery, the Singleton brand also incorporates single malts from Glendullan and Glen Ord.