Newly operational Edinburgh whisky distillery Holyrood has launched a club allowing members to monitor the single malt's flavour development over the next five years.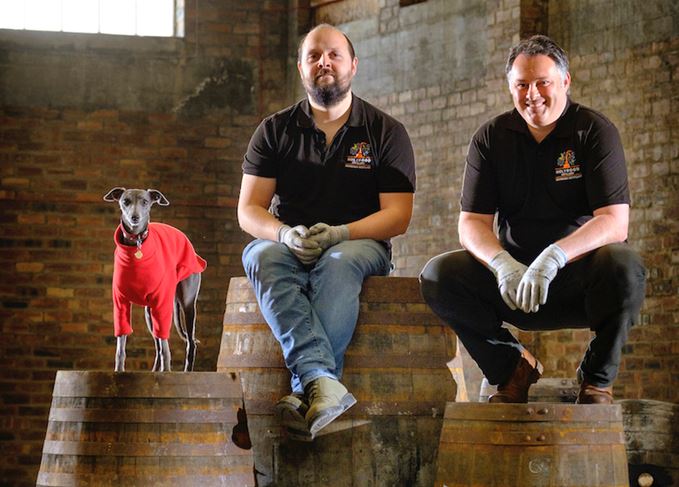 Holyrood's Flavour Explorers scheme offers two tiers of membership, limited to 750 people each, allowing members to sample the distillery's spirit as it matures, as well as other benefits.
Holyrood opened on 30 July this year, making it the first single malt distillery in the centre of Edinburgh since Andrew Usher's Edinburgh distillery (also known as Glen Sciennes) shut in 1925.
The Holyrood tier of the Flavour Explorers club costs £249 and allows members to choose one of the distillery's four core flavour profiles – sweet, fruity/floral, spicy or smoky – to try.
On joining, members are given two 5cl miniatures of their chosen new-make spirit style, to be followed by two more 5cl samples on each of the first, second, third and fourth anniversaries of their membership.
On the fifth anniversary, they receive a 70cl bottle of Holyrood single malt, giving them a total of 10 miniatures and one full bottle over the course of their membership, as well as a 10% discount on anything distilled at Holyrood and two free distillery tours per year.
The Edinburgh tier costs £899 and allows members to sample each of the distillery's four core flavour profiles, including four 5cl samples of new-make on joining, then four more 5cl samples on each of the first, second and third anniversaries of joining.
They receive four 70cl bottles of four- and five-year-old single malt on the fourth and fifth anniversaries respectively of their membership, giving them a total of 16 miniatures and eight 70cl bottles, plus a 15% discount on purchases and four free distillery tours.
'Single malt hasn't been distilled in the heart of Edinburgh for almost a century, so the Flavour Explorers club is a unique proposition,' said Jack Mayo, Holyrood distillery manager.
'Not only do members get the chance to taste our spirit each year as it matures and follow the flavour as it develops, they also get the chance to own a piece of history.'
Holyrood distillery, built at a cost of £6.7m, was established by Rob and Kelly Carpenter, founders of the Canadian branch of the Scotch Malt Whisky Society, and David Robertson, who previously worked at Macallan and Dalmore.