Music is universally understood to have the ability to change the mood of a person, a group of people or an entire audience. But can it change the taste of whisky? Our features editor Melita Kiely joined Glenrothes for an evening of jazz and whisky to explore the topic further.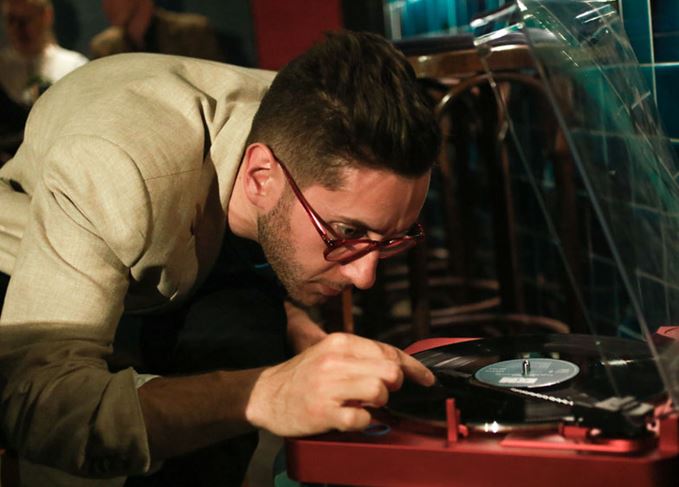 Music is a funny old thing. It has the power to stir vivid emotions in us through the slightest shift in pitch, tempo and melody, and speak volumes with some cleverly worded lyrics. It can ignite elation, dancing and joy in a room full of people, or make the hairs on your arm stand up on end and bring a lump to your throat. But does music have the ability to alter the taste of whisky?
There have been several studies exploring the connection between music and food in the past. Take fast food restaurants like McDonald's, for example, which play music in their establishments as it has been proven to speed up eating, thus making people leave faster and enabling quick table turnarounds. Clever, huh?
Chef Heston Blumenthal created his iPod-paired seafood dish 'Sounds of the Sea' back in 1997 as part of an experiment with Professor Charles Spence, head of crossmodal research at the Department of Experimental Science at Oxford University. Diners were asked to listen to recordings of waves crashing against the shore while they were eating to enhance the flavours; oysters were reported to taste 'stronger and saltier' accompanied by a side of sounds of the sea.
Prof Spence is also part of a handful of researchers who have examined how music affects wine tastings, on both an experiential and analytical level. But very little has been done to research the effect music has on tasting whisky. Until now, that is.
Inspired by a collection of articles by Prof Spence, Glenrothes announced in June that it would be hosting a series of events throughout July to see whether music changes how people taste whisky. The 'Which music sounds best? with Glenrothes' evenings have been taking place at East London jazz bar Kansas Smitty's every Wednesday, led by Amanda Baxter, spirits activation manager at Berry Bros & Rudd, owner of Glenrothes.

Blind tasting: Amanda Baxter served a trio of Glenrothes whiskies to sample with music​ (photo: Lucie England-Duce)

Intrigued by the concept, I headed east to Kansas Smitty's – a tiny venue hidden away in the basement of Off Broadway bar, near London Fields, like an underground cave offering air-conditioned relief on what was a truly scorching summer's day. Guests on arrival – of whom there were around 10 – were handed a Glenrothes Mint Julep to acclimatise our palates for the evening's tasting.
The event was due to be a 'sensploration' of whisky and music, combining taste with sounds in anticipation that together the two receptors would attract greater attention from our brains and impact the flavour of the whiskies.
'The hypothesis we want to test tonight is that music might change what you taste in your whisky,' explained Baxter.
'Does the melody, pitch or tempo affect how you taste? This is something that has never been looked into before, so that's what we hope we're going to find out through these tastings.'
Three undisclosed Glenrothes whiskies were on the menu, each assigned three different jazz songs (though this changes from week to week). We were handed a score sheet featuring a grid labelled with different flavours: floral, citrus, light, honey, rich, woody and stone/dried fruits. All sheets remained anonymous, labelled only with the letter 'm' or 'f' to indicate male or female, along with either 'a', 'b', or 'c' to specify which of the three whiskies we were tasting.
As each song was played, we were asked to nose and sip the whisky and map the dominant flavours we could taste on the grid. Our scores were then collected to be studied for correlation by Bjorn Thorleifsson, who is currently studying an MA in Consumer Behaviour at Goldsmiths, University of London. The results will not be available until later this year, and will be included in Prof Spence's next book at his request.
But having tried my hand at tasting whisky with music, is there any obvious difference? Perhaps, but I'm not hugely convinced that what I tasted in my glass that night may have tasted different because of the sultry sounds of a saxophone playing in the background.
I felt acutely aware the entire evening that I was being assessed on what I was tasting (a factor, I discovered afterwards, that has been accounted for in the results, as Thorleifsson will only use scores from the first songs of each whisky to eliminate any unintended bias).
'People come expecting to find changes,' he said. 'So we will discount the results for everyone's second and third songs as people might be unintentionally looking for differences during these tastings.'

Flavour map: Glenrothes' experiment required guests to mark each whisky's flavour profile ((photo: Lucie England-Duce)

In the name of research, I scribbled down brief tasting notes for each whisky and song I tasted as we went along. The first whisky – which turned out to be Glenrothes 1998 – at first tasted very light and sweet, with vanilla and citrus flavours, when paired with Andy and the Bey Sisters, Mood Indigo, on vinyl.
The second tasting, accompanied by Django Reinhardt, Tiger Rag, brought forward fruitier notes, cinnamon and gingerbread, though still with an underlying vanilla and honey sweetness. The final song was Blue Pepper by Duke Ellington, during which my tasting notes didn't differ much at all from the previous song, bar a little more of the sweet spice flavours.
Evidently, the whisky tasted different from one track to the next. But I'm sceptical as to how much of this was the result of the music changing the flavours, and how much was down to the whisky developing over the course of the playlist – much as it would be expected to do at a regular tasting.
I find it hard to accept that the music – while undeniably playing a role in the ambience and how I felt while drinking the whisky – affected the taste and flavours I experienced on the night. That's the thing about whisky and what makes it such a fantastic spirit to sip – it's far from being two-dimensional. Your first mouthful will be very different from your second, then third, fourth and so on.
Did the music make these nuances more noticeable? Or was I simply going through the motions of nosing and tasting? Why should we even care? We are all being reminded among contradictory marketing messages that at the end of the day 'whisky is to be enjoyed', however you choose to do so.
As it stands, I'm inclined to believe I would have enjoyed the same flavours if I were to sit and sip each expression on my own at home – though the overall experience would feel vastly different, I'm sure. But if the results come back and science says music does indeed enhance your whisky drinking experience, I'll be listening.