Highland distillery Tomatin is planning further investment in its tourism facilities following a 40% increase in visitor numbers.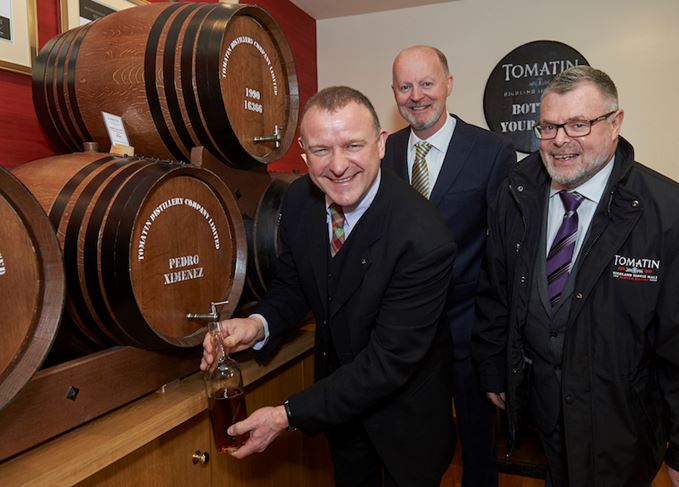 Tomatin announced plans to make a new film about the distillery and the people living there after a 50% rise in tourism turnover to £580,000, which followed previous improvements to visitor facilities.
The announcement coincided with last week's visit of local Inverness MP, Drew Hendry, during which he had an in-depth tour of the Japanese-owned distillery, including a concluding dram of whisky.
Tomatin is unusual in being a distillery-based community: some 80% of employees live on-site in 30 distillery houses.
'Our community lies at the heart of everything we do, and the world-class product we are offering is testament to the respect for tradition, dedication, skill and attention to detail of our craftsmen,' said distillery general manager Graham Eunson.
Hendry said it had been 'fantastic' to visit the distillery, adding: 'The whisky, the beautiful scenery and the people make it unique. It is no wonder the centre has been attracting so many people each year.'