World-leading Scotch whisky brand Johnnie Walker has launched Earth Mode – a plug-in for the Google Chrome browser that measures internet users' digital carbon footprint.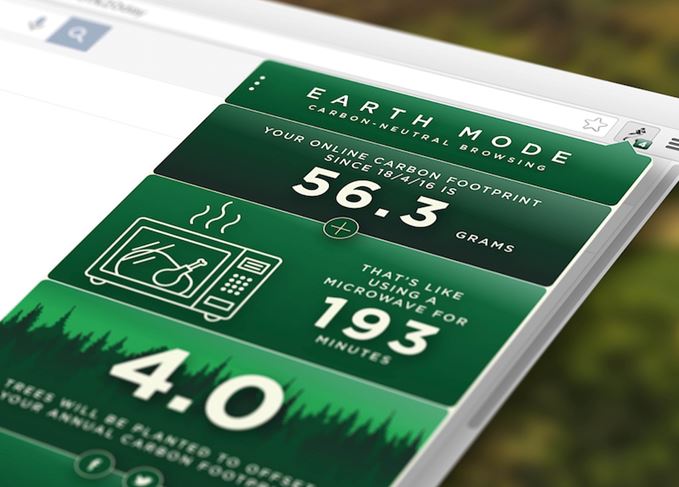 According to research by Carbon Analytics, which worked on the plug-in's development, the average online user consumes 130kg of carbon a year, the equivalent of driving 740km in a car.
This, it said, could be offset by planting four trees, prompting Johnnie Walker to pledge to plant up to 75,000 trees as part of Earth Day Network's Canopy Project, which has planted more than 3m trees since 2011 in vulnerable areas, such as East Africa.
Launched ahead of Earth Day tomorrow (22 April), Earth Mode aims to educate internet users about how much energy they consume while online.
'Each time that you use a website or search the internet, it requires a lot of energy to provide the data,' said Carbon Analytics chief executive Michael Thornton. 'Cumulatively across the world, this creates a large carbon footprint.
'The Earth Mode plug-in is an easy-to-use calculator that is a helpful tool for understanding that footprint. Individuals will be able to see their carbon usage displayed as the equivalent of everyday activities, such as using a microwave, driving a car or taking a flight.'
Earth Day Network president Kathleen Rogers added: 'The more readily available the information on our carbon footprint becomes, the more in contact with it in real time we are, the more of an impact it will have.
'Now, like tracking the battery life on our cell phones, we will know what our computer usage is costing. And it will be eye-opening.'
Earth Mode is available now from the Chrome Store for PC and Mac users.