A new film from Johnnie Walker and Bogotá's Museum of Modern Art (MAMBO) tells the story behind acclaimed nude photographer Spencer Tunick's recent art installation in the city.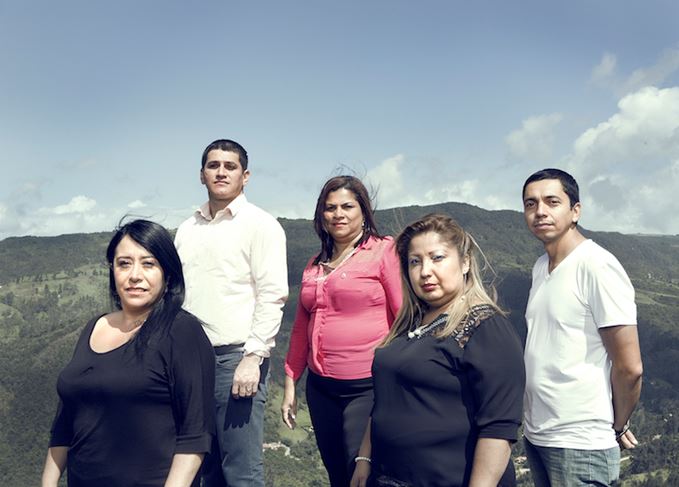 Released today (20 July) to coincide with Colombian Independence Day, Keep Walking Colombia tells the stories of five Colombians – from various sides of the country's civil conflicts – who took part in Tunick's installation.
They include Wilson Barreto, blinded in a FARC (Revolutionary Armed Forces of Colombia) bomb attack at the age of 19, who stands alongside Luis, the FARC commander responsible for the attack; the pair are now good friends.
Pilar Navarrete's husband disappeared during the siege of the Palace of Justice in Bogotá in 1985; his body was never found.
Joining some 6,000 other Colombians to pose nude for Tunick in Bogotá's Bolívar Square in June this year, Navarrete said: 'I feel like I'm paying homage. I'm going to bare my soul and my body and tell everyone about Hector Jaime Beltrán.'
The film also features ex-army officer Pablo Emilio Moncayo, held hostage by the FARC for 12 years; former right-wing paramilitary activist Ederlidia Garizao; and Maria Esperanza Sierra, an ex-FARC combatant.

Remarkable friendship: Wilson Barreto and former FARC commander Luis

'After half a century of conflict, the people of Colombia are driving their nation forward on the road to peace and freedom through their openness and unyielding hope for the future,' said Claudia Hakim, director of MAMBO Colombia.
'These stories, told through art and film, transcend matters of politics, belief or national affiliations. They are the stories of people who have endured so much, and are determined to embrace the possibilities of a shared future.'
Johnnie Walker global content director Daniel Leahy said that, while Keep Walking Colombia was a local story, its sense of optimism and positivity would resonate all over the world.
'We are all equal,' added Pablo Moncayo. 'Whatever differences you may see, we all have blood in our veins; we are all made of skin and bones.'
Spencer Tunick is famed for his mass-participation nude art installations and photography projects. The most recent saw more than 3,000 people pose nude and covered in blue paint earlier this month in the UK city of Hull.
Watch Keep Walking Colombia here: