Dalwhinnie distillery
Speyside Single Malt Scotch Whisky
Here is another distillery which goes out of its way to create a heavy, sulphury new make. Clear worts and long ferments help to create a background character of light waxiness, but the stills are run in a way to stop copper conversation and their lyne arms run into worm tubs – the classic way to produce a heavy new make character.
It is here where location also plays a role. Dalwhinnie's ambient temperature [see below] means that the worms are naturally very cold, resulting in rapid condensing. It was here that Diageo realised the importance of this effect on the creation of sulphury new make.
In 1986, during a modernisation of the plant, the worms were removed and shell and tube condensers put in. The character changed, so in 1995 the condensers came out and worms were re-installed. Even then the character wasn't quite the same as in the past.
A new style of worm tub: round, wooden, had been installed as they were the first thing that tourists saw when they visited the distillery [worms are traditionally at the back of a distillery, but Dalwhinnie had been constructed to face the railway line and not the A9 road]. The flow of water in the new worms was different to that in the old, cast iron tanks. It was enough to alter the character. A tweak or two and normal service was, finally, restored.
The heaviness of the sulphur means that it takes 15 years in refill casks for Dalwhinnie to emerge fully.
Region

Speyside

Production type

Single malt

Distillery Status

Working
Dalwhinnie History
Given the importance to the whisky trade of the railway line which linked Inverness (and Speyside) with the central belt, it is surprising that it took until 1897 for a distillery to be built close to the settlement nearest its highest point, Dalwhinnie.
There is much made of the fact that, in Gaelic, Dalwhinnie means 'the meeting place' and the fact that this was the spot where three major drove roads joined. From here, huge herds of black [Highland] cattle headed south to market at Falkirk in much the same way as whisky would more than 100 years later.
These herds were a perfect cover for whisky smugglers (tales abound of small casks being hidden under the hairy pelts of the beasts), but there is no record of whisky being made at this point. Dalwhinnie, more likely, was a place where it would have been drunk.
Three local businessmen, John Grant, George Sellar and Alexander Mackenzie, joined together to reverse this state of affairs, but their Strathspey distillery [the plant lies close to the river] failed. Its second set of owners fared little better, and in 1905 it was sold, as Dalwhinnie, to American distiller Cook & Bernheimer, making this the first Scotch distillery to be owned by a non-UK company, a relationship which ended 14 years later when blenders Macdonald Greenless took charge.
That firm then merged with DCL [now Diageo] in 1926, with the licence for Dalwhinnie being passed to James Buchanan [of Black & White fame]. In 1988 it was chosen as the Highland representative in the Classic Malts selection.
Though well connected by road and rail, Dalwhinnie's exposed location means that it is regularly cut off in winter – it holds the dubious distinction of being the coldest settlement in the UK, with an average temperature of 6˚C.
Timeline
1897

Alexander Mackenzie, John grant and George Sellar begin work on Strathspey distillery

1898

Production begins at Strathspey but the trio encounter financial issues and the site is sold to John Somerville & Co, and AP Blyth & Sons who change the name to Dalwhinnie

1905

Cook and Bernheimer, at the time America's largest distillers, buy the distillery for just £1,250 at auction

1919

Macdonald Greenlees & Williams buys Dalwhinnie

1926

The group is acquired by DCL which licenses the distillery to James Buchanan & Co

1934

A fire forces the distillery to close

1938

Not to be held back, Dalwhinnie reopens once more

1968

Dalwhinnie's maltings are mothballed

1986

A thorough refurbishment sees the installation of shell and tube condensers, changing the new make character

1991

The Dalwhinnie visitors' centre is opened

1992

The distillery is closed for a complete £3.2m refurbishment, only reopening three years later

1988

The Dalwhinnie 15 is selected as part of the Classic Malts selection
Owners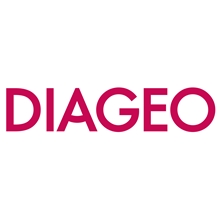 Current owner
Previous owners
Contact
Address

Dalwhinnie Distillery




General Wade's Military Road




Dalwhinnie




Inverness-shire




PH19 1AB




United Kingdom

Website

Phone

+44 1540 672219

Email

Visitor Opening Hours

Monday

9.30am to 5pm

Tuesday

9.30am to 5pm

Wednesday

9.30am to 5pm

Thursday

9.30am to 5pm

Friday

9.30am to 5pm

Saturday

9.30am to 5pm

Sunday

9.30am to 5pm (summer)
10am to 4pm (winter)
Missing Information?
We strive to provide the most up-to-date and accurate information possible, but if you think we have missed something or you have an image you'd like to share, then please let us know.
Get in touch