Glencadam distillery
Highland Single Malt Scotch Whisky
Glencadam's new make character of flowers and pear drops is a direct result of a distillation regime that maximises reflux – the lyne arms on the stills are angled upwards. Its mature character, especially when matured in refill American oak, has a soft buttery quality that adds a silkiness to the palate.
Region

Highland

Production type

Single malt

Distillery Status

Working
Glencadam History
Glencadam, which is situated in the Burgh of Brechin, was built in the era of optimism that followed the passing of the 1823 Excise Act. After passing through a number of owners, it became part of the estate of Glasgow blender Gilmour Thompson & Co which bought the distillery in 1891.
The blending house ceased trading in 1954 when Glencadam was sold to Canadian distiller Hiram Walker, which was then starting its first acquisitive sweep through Scotland. Through a process of amalgamation it became part of Allied Distillers and was seen as being the 'home' of the Dundee blend Stewart's Cream of the Barley.
Allied mothballed the plant in 2000 but it was purchased three years later by London-based Angus Dundee [see Tomintoul]. Angus Dundee's blending lab is now located at the distillery.
A quiet player for most of its existence, Glencadam is slowly emerging as a single malt in its own right. Its recent proprietary bottlings have not been chill-filtered or caramel tinted.
Timeline
1825

The distillery is founded by George Cooper

1827

Glencadam is purchased by David Scott

1852

Alexander Milne Thomson takes over

1891

Glencadam is purchased by Glasgow's Gilmour Thompson & Co

1954

Gilmour Thompson folds and Glencadam is sold to Hiram Walker

1987

Allied Lyons (later Allied Domecq) purchases Hiram Walker

2000

The distillery is mothballed

2003

Glencadam is acquired by Angus Dundee which reopens the distillery

2008

Glencadam 10-year-old and a redesigned 15-year-old are launched

2012

Glencadam 30 Year Old is released
Owners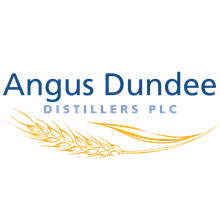 Parent company
Current owner
The Glencadam Distillery Company
Previous owners
Allied Domecq

1994 - 2003

Allied Lyons

1988 - 1994

Hiram Walker & Sons

1954 - 1988

Gilmour Thomson & Co

1891 - 1954

James Ferguson & Sons

1890 - 1891

Glencadam Distillery Co

1867 - 1890

Wallace & Scott

1860 - 1867

Glencadam Distillery Co

1857 - 1860

Alexander Milne Thomson

1852 - 1857

David Scott

1827 - 1852

George Cooper

1825 - 1827
Contact
Address

Glencadam Distillery




Brechin




Angus




DD9 7PA




United Kingdom

Website

Phone

+44 1356 622217

Email

Visitor Opening Hours

Not open to the public
Missing Information?
We strive to provide the most up-to-date and accurate information possible, but if you think we have missed something or you have an image you'd like to share, then please let us know.
Get in touch