John Begg Profile
Blended Scotch Whisky
'Take a Peg of John Begg!' was the famous strapline of this old blend from Deeside, from the man who built Royal Lochnagar distillery.
The main expression known as Blue Cap was once sold into post-Prohibition America with a string of royal warrants dating back to Queen Victoria. There was also a rare Gold Cap release that preceded the deluxe 12-year-old expression. A tasting of Blue Cap from the 1980s mentioned aromas of rope, wood resin and sulphur, with sweet grain and heather honey on the palate.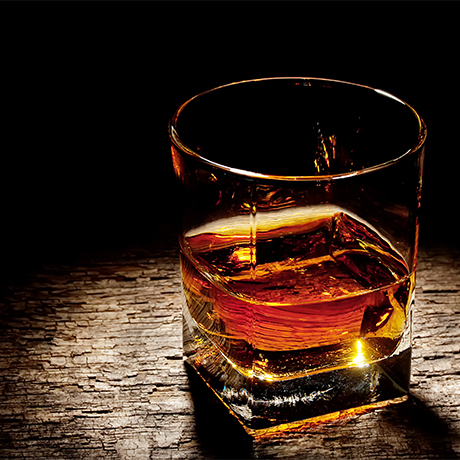 Production type

Blended Scotch
John Begg History
John Begg was in the right place at the right time, firing up his Lochnagar distillery in what became 'Royal Deeside' in 1845. Three years later Begg invited his neighbours at Balmoral estate round for a visit, this being Queen Victoria and Prince Albert. In no time the distillery had secured a royal warrant and had become Royal Lochnagar.
The distillery's malt was at the heart of the John Begg blend, which was certainly around before World War II and possibly dates back to the time John Begg Ltd. moved its blending and bottling operation to Glasgow in 1906. In 1916 the company and its distillery were acquired by John Dewar & Sons, and soon came under the fold of DCL and later United Distillers.
By 1980 the portfolio included John Begg Blue Cap, Gold Cap and a deluxe 12-year-old expression. The brand was dropped by United Distillers in the 1980s/90s, and the trademark allowed to elapse by United Distillers and Vintners in 1998.
Timeline
1845

John Begg founds Lochnagar distillery

1848

Lochnagar distillery receives Queen Victoria and Prince Albert

1880

John Begg dies, and his son, Henry Farquharson Begg, takes over. The firm is already blending whisky in Aberdeen

1906

John Begg Ltd's bottling and blending operations transfer to Glasgow

1916

John Begg Ltd and Royal Lochnagar are acquired by John Dewar & Sons

1925

John Dewar & Sons (now one half of Buchanan-Dewar) joins the DCL

1998

John Dewar & Sons is sold to Bacardi; the trademark for John Begg is allowed to elapse
Owners Current owner
Previous owners