Some of the Scotch whisky industry's leading researchers gathered in Glasgow recently for the 2017 edition of the Worldwide Distilled Spirits Conference, which takes place every three years. Visitors listened intently to seminars ranging from technological advancement to the findings from experiments into yeast strains and barley varieties. Ian Wisniewski reports.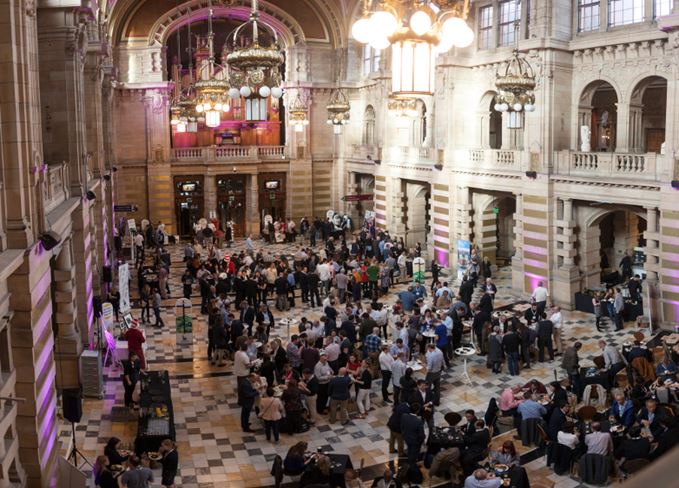 Will we ever know it all? Various aspects of production and the flavour profile of Scotch whisky have already been quantified. But there's plenty more to explore. Research into areas still not fully understood (such as the influence of evaporation and oxidation) is ongoing, while technology is becoming ever more sophisticated. And a perfect opportunity for the industry's leading lights to update and extend their knowledge is by attending the Worldwide Distilled Spirits Conference (WDSC).
The theme of this year's conference, which took place at the Hilton Hotel in Glasgow (29 May-1 June), was 'Local roots, global reach: delivering distilling expertise to the world'.
'The conference provides an opportunity for entrepreneurial scientists to present their ideas to the industry, which provides a great snapshot of the latest developments. Delegates can then follow up on what they've learned when they return to their distillery,' said Alan Kennedy, science and technology director at Diageo's International Supply Technical Centre, and chairman of the WDSC organising committee.
The conference was attended by a record number of 400 delegates from almost 30 countries this year. 'We've got such a cross-section of people at the conference from university labs, distillers, yeast manufacturers, supply chains – all the components are here. What this does is put all the ingredients for innovation under one roof for three days,' said Dr James Brosnan, director of the Scotch Whisky Research Institute (SWRI).
The conference featured a keynote speaker each day, and themed sessions covering production and innovations in technology. Katherine Smart, president of the Institute of Brewing and Distilling (IBD), opened the conference with a speech detailing how membership of the IBD is increasing, as is the range of qualifications and training offered. This is helping to prepare the next generation, with growing numbers taking the IBD's distilling courses, including the master distiller qualification introduced this year.
The first keynote speaker, Dr James Brosnan, outlined how much has evolved since the first WDSC in 2002. 'Every three years when we meet at this conference, technology has become more advanced, with new ways, for example, of assessing new make spirit, both analytically and on a sensory level. Research into the fundamental building blocks of Scotch whisky is also ongoing, including the influence of yeast, peat and oak, which helps to enrich the diversity of Scotch whisky's flavour, whilst remaining true to its traditional production process,' said Dr Brosnan.

Industry progress: Diageo's Alan Kennedy said the WDSC gives a snapshot of the latest whisky developments

The second keynote speech was by Professor Dame Anne Glover, vice-principal for external affairs and dean for Europe, University of Dundee. Dame Anne, a molecular biologist, cited the enormous level of research being undertaken – particularly in Scotland. Innovation is vital for success and this entails a need to embrace risk, which can be seen as a danger or a reward, she added.
Shinji Fukuyo, executive officer and chief blender at Suntory Spirits, delivered the final keynote speech. He traced the development of Japanese whisky on the domestic market and its subsequent, award-winning global impact.
A session on 'raw materials and co-product processing' looked at new barley varieties developed over the past few decades. These have provided higher yields for farmers, and higher yields of alcohol for distillers, with new varieties continually being trialled and their potential for distilling use assessed.
A related question is whether individual barley varieties can contribute any notes beyond generic cereal flavours? This continues to be discussed in the industry, and opinions vary.
Meanwhile, it's unanimously agreed that fermentation is a vital stage of flavour development. The 'yeast and fermentation' session showed how technology can be used to assess yeast viability and vitality (ie efficiency), and how different yeast strains can provide enhanced yields of alcohol and flavour development.
'There are always interesting things being researched, yeast for example, and the conference is a very good way of finding out about the latest research, which can help us provide consumers with different products in several years' time,' explained Kennedy.
How technology can verify the credentials of oak casks (a vital factor as up to 70% of Scotch whisky's flavour develops in the cask) was also explained. 'Technology can authenticate the species and origin of oak, which is very important, so that we are sure of getting the flavours that we're expecting from the cask,' said Kennedy.
Similarly, how technology can be used to confirm whether a Scotch whisky really is what it claims to be, whether in terms of age or the brand, was the focus of other presentations. 'Counterfeiting is a significant problem around the world, and the technology available to analyse samples is constantly evolving. It's not just about the brand owner's reputation, as counterfeit and illicit production can also result in loss of life,' said Kennedy.

'Embrace risk': Professor Dame Anne Glover said innovation is vital for success

From technology to terminology, the definition of an increasingly used term, 'craft', was explored. Does this depend, for example, on production levels being below a certain volume? The conclusion was that 'craft' can be variously understood, rather than having a definitive (or legally binding) definition.
As each day ended a social event began, but this wasn't simply a case of having fun. 'Whether you're from a large, established company, or a smaller, new entrant, so much is accomplished by personal connection, so it's very important we're all here together, away from our places of work,' said Dr Brosnan.
And now, with the conference over, how it may influence distillers can be divided into two areas. One is innovation that promotes greater ease of processing in a distillery and energy efficiency, with one presentation, for example, explaining how heat exchangers can be used to help heat pot stills. Together with other efficiency initiatives, this also promotes sustainability and greener production.
These measures are nevertheless potentially less 'visible' compared to innovations that can influence the flavour of Scotch.
Any modifications to a whisky's 'house style', such as the choice of yeast, would of course be very carefully considered before being implemented. It's also likely that any ideas put into practice could take 10-12 years (factoring in the ageing process) before appearing in the whisky we're drinking. Meanwhile, with the WDSC held every three years, there will have been more conferences providing further ideas.
But that's the beauty of Scotch whisky. There are always new things to know, and to act upon. Knowledge enables informed decisions, even if ideas are not put into practice. And the situation can always change. Something that may not seem a good fit today can be reassessed tomorrow.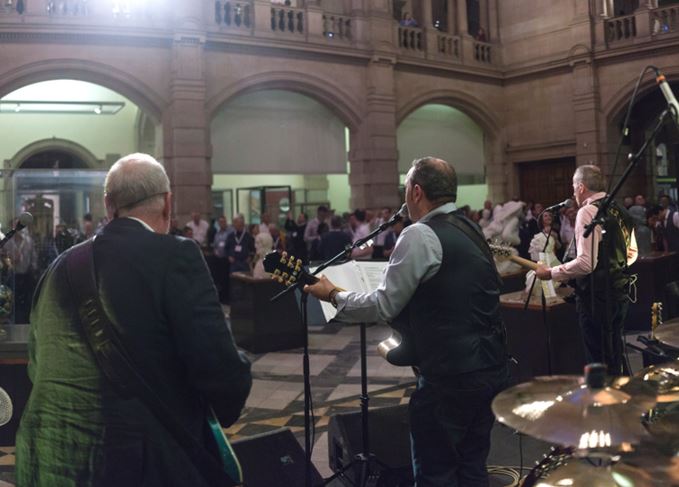 Time to unwind: At the end of each day, guests networked and enjoyed musical entertainment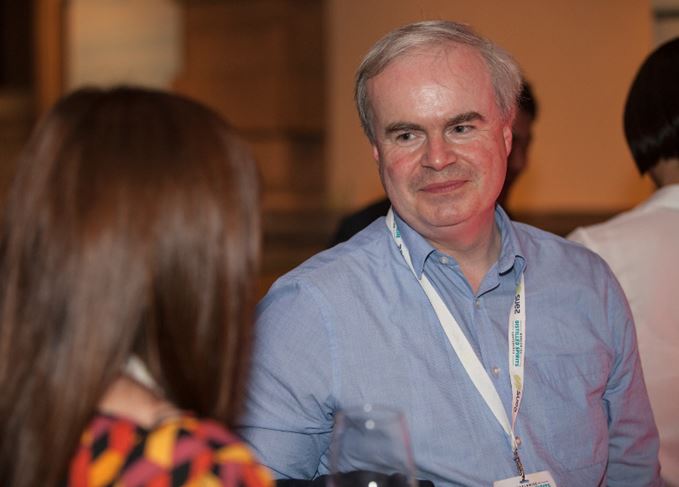 Dr James Brosnan: The keynote speaker highlighted how the whisky industry has evolved over the last three years