Whether your ideal whisky journey involves adventure, gourmet cuisine or beautiful scenery, Kirsten Amor has compiled a list of whisky travel books sure to offer some itinerary inspiration – whether you leave the comfort of your home or not.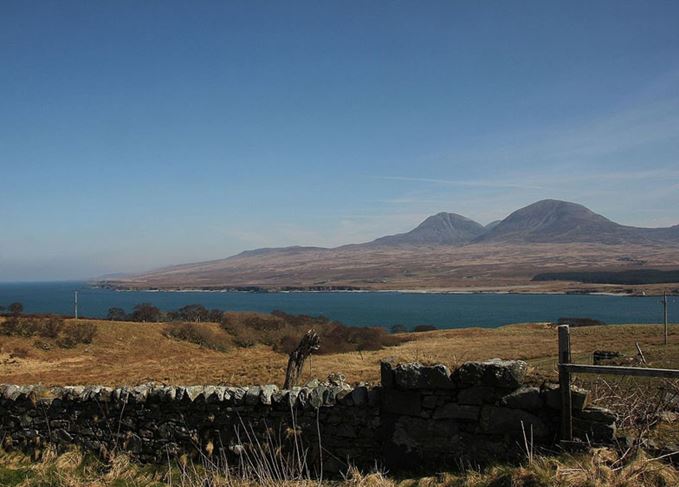 The relationship between whisky and travel stretches back more than a century, to Alfred Barnard's genre-defining book The Whisky Distilleries of the United Kingdom, which squeezed vivid accounts of his travels between detailed specifications of every distillery in the UK. His Victorian volume laid the groundwork for subsequent whisky writers such as Neil Gunn to publish their own whisky tales.
Times have changed since Barnard's day. While he would undoubtedly be impressed others have ventured on their own whisky pilgrimage, he might be surprised at the popularity of whisky tourism today and the sheer ends of the earth some authors have ventured in search of the perfect dram – not to mention the breadth of cuisine, culture and adventure they've discovered along the way.
Whether it's itinerary inspiration or some quality armchair escapism you're after, these modern whisky travel books are choc full of exciting odysseys that cater to every manner of wanderlust.
For foodie travellers

Dished up: McCormack explores the joys of cooking with Scotch

Food writer Rachel McCormack returns to her Scottish roots in Chasing the Dram (Simon & Schuster/ £8.99), to encourage everyone to use Scotch whisky more often in cooking.
Flicking between whisky's origins to toasting glasses with Keepers of the Quaich, exploring various distilleries throughout Scotland and retelling whisky's influence throughout her own childhood, McCormack's food travel musings double as a simple introduction to Scotch whisky.
Recipes in the book vary between quick desserts and cocktails, such as Italian classic Zabaglione or the timeless Old Fashioned, to elaborate mains including Thai curries and Spanish roasts.
On the other side of the globe food travel writer Michael Booth and his family travel the length of Japan to understand how it has created such an influential standard of food and drink in The Meaning of Rice: and Other Tales from the Belly of Japan (Jonathan Cape/ £14.99).
While only one chapter is dedicated to whisky, The Meaning of Rice investigates the establishment of whisky in Japan, its 'founding father' Masataka Taketsuru, and Japan's emergence as one of the top whisky producers in the world. Booth also mentions the Japanese concept of kaizen – a constant, gradual improvement, and how this approach has contributed towards the country's success in the whisky industry.
For any shinnichi that has dreamed of their own culinary journey across Japan, The Meaning of Rice is a good introduction.
For Adventurous Travellers

Antarctic adventure: Shackleton's Whisky recounts the tale of the famed Polar explorer's chosen drink

Antarctica is an unlikely destination to find whisky travel inspiration. Yet the 2010 rediscovery of Polar explorer Ernest Shackleton's abandoned stash of whisky from his Nimrod Antarctic expedition drove the aptly-named author Neville Peat to the icy continent to chase the Nimrod crew's choice tipple in Shackleton's Whisky (Preface Publishing/£16.99).
Peat's account highlights how the whisky's journey often followed the course of fortune for Shackleton's crew, as a source of celebration, to desperation, to their eventual fight for survival. After the discovery of the whisky in Shackleton's hut in Cape Royds, Peat then follows Whyte & Mackay blender Richard Paterson as he recreates a new blend inspired by the Nimrod expedition original.
Readers wanting a more lighthearted whisky adventure should turn to writer Iain Banks' Raw Spirit (Arrow/£9.99).
Banks writes: 'Drinking whisky is never about just drinking whisky.' The adage is repeated throughout as Banks travels by car, ferry and bike to the outer reaches of Scotland to learn about Scotch whisky.
Raw Spirit follows Banks' journey in search of the perfect dram, an endeavour he happily admits from the outset is an unattainable ideal. Instead the travelogue is constructed around the social context in which whisky is drunk, whether it is with friends and family, or alone with memories and ghosts of places and people past.
For Travel Photographers

Natural influence: MacLean highlights the role environment plays in a whisky's flavour

The Birth of Bourbon (University Press of Kentucky/£27.95) harks back to the early days of Bourbon in the US through to its present-day operations. Photographer Carol Peachee travels throughout the Distillery District in Lexington, taking readers on tours of the numerous abandoned Bourbon distilleries in the area, and how their remnants act as a 'visual archaeological' reminder of their fate and fortune.
Peachee uses the painstaking photographic method of high-dynamic-range imaging (HDRI) to capture minute details, and a broad spectrum of colour and light, to showcase all aspects of the whisky making process. The result is a beautifully detailed record of the distilleries' histories, and how their fortunes affected the surrounding environments. It also highlights the renewal of several sites, such as the Samuel E. Pepper distillery, and the operations of modern-day Bourbon distilleries such as Buffalo Trace and Four Roses.
Conversely, it is the 'cultural terroir' of Scotch whisky that takes centre stage in Charles MacLean's Spirit of Place (Frances Lincoln/£16.99).
Divided into eight regions, MacLean sets out to explore the '50 greatest' distilleries in Scotland, in particular evoking the craftspeople and surroundings, and how these aspects are reflected in the taste of the whisky from each distillery.
Over 250 photographs were specially commissioned from photographers Lara Platman and Allan MacDonald to make Spirit of Place. The photography conveys the romantic motifs commonly associated with distilleries while highlighting the hardships of working in such a place: remote landscapes, the physically intensive labour and the operation of distilling machinery.
For Road Trippers

Spirited state: Ludwick and Hess showcase the cultural and whiskey highlights of Kentucky

Countless books have been written about US road trips, yet surprisingly few traverse Bourbon country, given the sheer number and popularity of distilleries.
The State of Bourbon (Indiana University Press/£11.99) by Cameron M. Ludwick and Blair Thomas Hess sees the Bluegrass natives explore whiskey distillery highlights from the Kentucky Bourbon Trail, the Urban Bourbon Trail and the Craft Bourbon Trail alongside culturally significant landmarks such as Civil War battlefields, which are worth a visit on their own merit. These sit alongside historical explanations and biographies of key figures in the Bourbon industry to highlight the relationship between these seemingly disparate distilleries and landmarks. The result is a readable, practical guide for readers planning their own road trip.
Tasmania meanwhile might not be an immediate destination that springs to mind for a road trip due to its 'newcomer' status in the whisky world compared to its long-established Scotch and Bourbon cousins, but a browse through Bernard Lloyd's exhaustive tome Tasmanian Whisky: The Devil's Share (Tas Food Books/AU$59.95) will have any whisky lover reaching for their passports.
Lloyd recounts his road trip across Tasmania's five 'whisky districts' and offers maps and guides for each one in between chapters on the history of whisky production in Tasmania, and famous distillers and bootleggers. Illustrative guides to the inner workings of each distillery is covered by the distillers themselves in the book, along with tasting notes.
In addition to active distilleries, Lloyd also provides archival research and images of the 'lost' colonial distilleries in Tasmania and Australia, and examples of rare Tasmanian whisky bottles.
For Whisky Aficionados

Memory lane: Buxton recounts childhood holidays in the Scottish Isles, where today some of his favourite distilleries reside

Travellers who have completed their fair share of distillery tours on their travels and want more detailed information should have a flip through the pages of Ian Buxton's Whiskies Galore: A Tour of Scotland's Island Distilleries (Birlinn Ltd/£16.99), and Dave Broom's The Way of Whisky (Mitchell Beazley/£40.00).
Buxton revisits his childhood holiday destinations throughout the Scottish Isles to explore their numerous distilleries. With decades of experience in the whisky industry Buxton gives a thorough account of the distilleries he visits, from their inception to modern-day operation, along with an overview of key personalities that have influenced the distillery's history. Combined with memories from his childhood, Whiskies Galore offers a lighthearted 'behind the scenes' look at distilleries beyond the visitor centre.
For years Japanese whisky has captured the attention of whisky enthusiasts worldwide, particularly for whisky writer Dave Broom. To uncover the secret of 'Whisky-dō', Broom and photographer Kohei Take travel across Japan, stopping at distilleries and craft workshops to learn the secret behind Japanese whisky's success. Interviews with craftspeople and distillery tours highlight the Japanese approach of kaizen, and how the art of making whisky is closely intertwined with the country's culture. The Way of Whisky offers a beautifully photographed account of Broom's personal exploration of the relationship between Japan's whisky and its traditional arts.