Former Scottish international scrum-half Chris Cusiter announced his retirement from professional rugby in early May, along with a dramatic change of career: moving to California to start a drinks retail business with a strong focus on Scotch whisky. He talks to Richard Woodard about his new-found passion.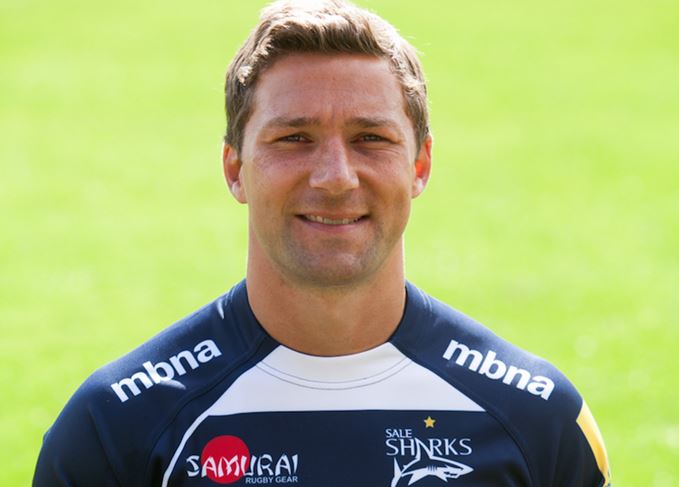 Aberdeen-born Chris Cusiter spent the first 18 years of his life living 15 miles from Glen Garioch distillery – but it took a move to Manchester and a trip to California to ignite his passion for Scotch whisky.
'It kind of took me by surprise,' the former international rugby scrum-half admits. 'I'd lived in Scotland my whole life and was obviously aware of it, but I'd not taken much interest. When I was in Glasgow [playing for Glasgow Warriors] for five years it was on my radar, but I didn't do much about it.'
Then came a transformative visit to a friend in California two years ago. 'He works in the whisky business and has an incredible personal collection of single malt,' says Cusiter. 'I was just kind of blown away by it. Since then it's become a bit of an obsession. I've been visiting as many distilleries as I can and I've tried to build my base of knowledge.'
Just one snag: this whisky epiphany coincided with a move south to join the Sale Sharks Aviva Premiership club in Manchester, leaving Cusiter a frustrating three hours from the nearest Scotch distillery.
In other respects, though, his discovery of Scotch whisky was timely. In his early 30s and nearing the end of a career that included 70 caps for Scotland and one appearance for the British & Irish Lions (New Zealand, 2005), Cusiter was on the look-out for a new interest in life.

Smoky beacon: Cusiter was 'fascinated' by Lagavulin's mix of peat and fruit

'Two years ago I started to understand I was in the twilight years,' he says. 'After 30, it gets harder to physically stay up to the levels you need – there are the old injuries that never really go away, and I didn't want to do one year too many.
'But the key was finding something that I was really passionate about. Rugby's always been my big passion my whole life, and I was lucky enough to do something I really loved. I wanted to find something to replicate that passion.'
There's a link too between the pride Cusiter felt every time he pulled on the Scotland jersey, and the role that Scotch plays in the wider world. He says: 'Being in California and seeing the way that Scotch is revered in America and around the world, learning about the tradition and history, seeing the size of some of these distilleries – and yet they have a global reach…
'I think it represents the best of Scotland – the craft of making these wonderful whiskies. I'm very passionate about representing Scotland globally, whether it's through rugby or whisky.'
Historically, rugby players have a reputation for – shall we say – enjoying life to the full once the final whistle goes, but the advent of professionalism has made mixing work and pleasure somewhat problematic. 'It's a tough balance, being a professional rugby player – I had to be very sparing with my tasting,' Cusiter admits. 'But I've tried to really enjoy and savour my drams.'
And, in other respects, he's made up for lost time, visiting roughly 35 distilleries to date and planning a first trip to Islay (during Fèis Ìle) at the time of writing. 'I visited Speyside last January and had an incredible time,' he adds.
'I just met the most friendly and welcoming people who work in and around the Scotch whisky industry – in the hotels, in the distilleries themselves. I don't necessarily consider people from Aberdeen to be particularly friendly, but in Speyside, I think they're fantastic. It really cemented my interest.'

Warm welcome: A visit to Speyside, including Glenfarclas, cemented Cusiter's interest

Cusiter's deepening knowledge of Scotch has to some extent governed his evolving tastes and preferences. Initially 'fascinated' by Islay and Lagavulin's balance of smokiness and fruit, he then moved onto Speyside and, in particular, Glenfarclas and Aberlour ('I couldn't get enough of them').
But now, having belatedly discovered the joys of his homeland's most famous liquid export, Cusiter, his wife and his one-year-old daughter are planning to move more than 5,000 miles away to California in June this year.
Scotch, however, will go with them: Cusiter is involved in setting up a drinks retail business in Los Angeles with a strong focus on whisky. The project is still in its early stages, but there are plans for a tasting room, collaborations with distilleries on special bottlings, relationship-building with brand ambassadors… 'Spreading the gospel of Scotch whisky in Los Angeles,' as Cusiter puts it.
'It really comes out of a desire for me, my wife and family to live in California and to have an adventure,' he explains. 'The challenge of moving on from professional sport into business is not so simple – I have friends who've done it and it can be tricky.
'Running one's own business is not an easy thing to do, but the highs and lows in some ways replicate those of a rugby career: amazing, big victories, and defeats and poor performances. It's a rollercoaster and I'm expecting something similar with this.'
Cusiter's involvement in rugby might just continue too. Starting from April this year, the US has its own professional league, PRO Rugby, with five teams, including one based in San Diego, and ex-international players including Italy's Mirco Bergamasco and former All Black Mils Muliaina.
Cusiter is clearly tempted. 'I'd like to keep my hand in at some point,' he admits. 'Maybe in a year or two once we're settled.' Also on the radar are regular trips back to Scotland, where a private passion is now becoming a serious professional interest, with plenty more distilleries to tick off the Cusiter wish list.
As for Glen Garioch, he finally visited his 'local' distillery about six months ago.