Diageo's archive manager looks after the Scotch whisky producer's 200 years of historical artefacts, including a 19th-century pickled snake, at the company archive in Menstrie.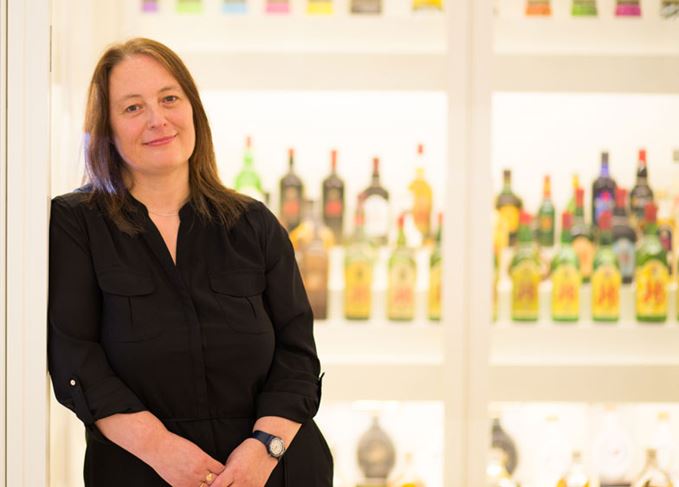 'An average day is difficult to define, which is probably why I love my job so much. We believe this is the largest and most comprehensive archive in the industry, and I guess my main objective is to make everybody as passionate about Diageo's history and heritage as my team and I are.
'The archive was established in 1990 and I joined 19 years ago. In 2000 we moved the archive to Menstrie, where we now have 500,000 items, including about 10,000 bottles. We have six qualified archivists and a team assistant looking after it all.
'When the archive was established, a lot of the really old, long-standing brands like Johnnie Walker, Buchanan's and White Horse – what I call the old DCL/United Distillers brands – did a really good job of keeping everything. Since then, we've been adding to the collection, gathering historical material, but also new items created to build an archive for the future.
'If we collect everything as it's created we shouldn't have any big gaps in our collection. Filling in the gaps we do have is a mixture of people donating items because they want it to be in the home where it belongs, but also if it's something really unique and we don't have it, we'd do our best to try and purchase it within reason. You don't really know what you don't have until you see it.
'We have an original bottle of Old Highland (the precursor to Johnnie Walker Red Label, c 1870) in our liquid library. It's the oldest bottle of Old Highland we own that still has a label and its original contents, but unfortunately it has a snake inhabiting it as well. We don't really know why. It definitely left Scotland without a snake, and went somewhere in the Far East like Taiwan where it's not unusual for things to end up pickled in bottles of whisky for whatever reason. We were fortunate to discover it when we were clearing out spaces in one of our packaging plants many years ago.
'We don't have Tom Browne's original drawing of the Johnnie Walker Striding Man on the napkin, but we must have had it at some point because we have a collection of his work. I don't know where it's disappeared to, but if I find it I'll be a very happy lady.
'There are lots of intriguing items in the archive and it really depends what you're working on at the time, but I've always been fascinated with the lovely old stock books we have from the original Johnnie Walker shop.
'The original cover of Alexander Walker's blending notebook was just an old address book, and I came across it by chance when I was going through a box of things. I didn't realise it was in there or what was actually written in the book, because the cover didn't give any indication of its contents.

Snake bite: Nobody's quite sure how the reptile found its way into this rare bottle

'I did a history degree at Newcastle University and then a postgrad in archive studies at University College London (UCL). After graduating I spent a few years working in a local government archive chasing people's family trees, then two years at a university archive, which was a very different experience.
'I've never looked at my own family history, and I wouldn't. I spent so much time chasing other people's family trees in my early days it really put me off doing it in my spare time, and I feel bad because friends have asked me to do it for them and I haven't. That's partly because I don't want them to be disappointed. People come in with expectations of being related to a member of the Peerage or Royal Family and I have to disappoint them, or they discover skeletons in the closet they'd rather not have found out about.
'I do like people stories – they are always fascinating – but the stories at Diageo make the job so interesting for me. The history in the industry of all the brands is so important, especially for categories like Scotch. It's an important part of its DNA. Part of the success of Scotch is built around its quality, integrity and authenticity, and the history and heritage in the archive can play a really big role in that.
'The archive is used by all parts of the business, but in particular our marketing and innovation team. We've also had a broad range of celebrities in, like David Beckham who came for the launch of Haig Club. I was a little bit starstruck meeting him, but I muddled through my presentation about the history of Haig without tripping over my words too much. He seemed genuinely interested in the history of the brand.
'Some people are afraid to touch things and you have to encourage them to get a wee bit closer to things so they can get engaged with the material. Then we get other people in there touching things and you have to rein them back.
'I've never damaged anything myself, but I have seen someone else. They picked up a bottle around the neck without thinking about it and the label pinged off because it's quite brittle. They were totally mortified, but as I have my local conservator on hand he could put the label back on quite easily so you'd never know it happened. So one incident in my 19 years here, and we managed to put the label back on. That's not bad going.
'I was born in Middlesbrough, but I grew up in Yorkshire. I'm married to a Scot, so I sound a wee bit Scottish now – you just adapt to your environment, but when I do get together with my pals from Yorkshire I'm sure I adapt a wee bit more to their accent.
'Scotland is the best place in the world to live, and I love living in Edinburgh. It's such a vibrant city, but the fact you can get out to the countryside and the mountains and the seaside within an hour or so makes me feel really fortunate.
'I'm a big fan of whisky and I'm always trying to convert people to give Scotch a chance if they're not up for it. Lots of people still have this old-fashioned perception of Scotch as an old man's drink and you can only have it with a drop of water. Once I tell them I love drinking my Johnnie Walker with ginger in a tall glass with ice, they try it and say "I didn't think I was allowed to drink Scotch like this", and that's really nice.'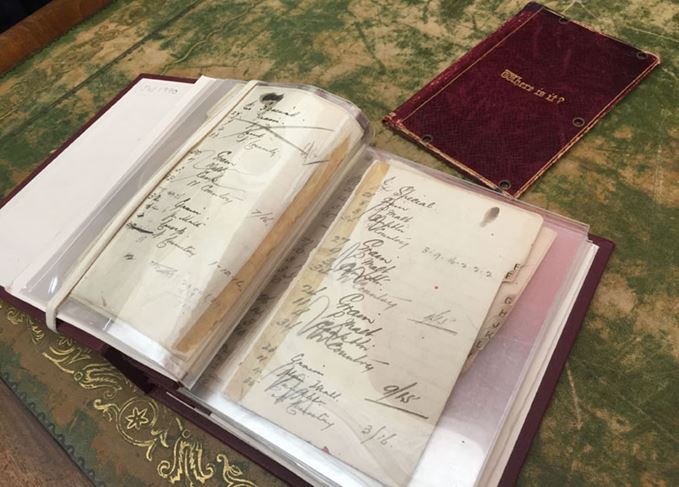 Blending heritage: The Diageo blending team often refer to Alexander Walker's blending book for inspiration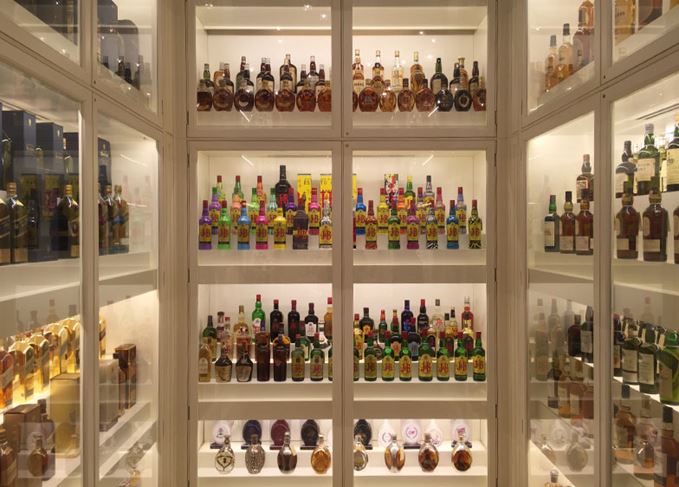 Bottle bank: Diageo's archive contains over 10,000 bottles