Last Drop Distillers, the luxury independent bottler of rare and old Scotch whisky, has been acquired by US drinks group Sazerac.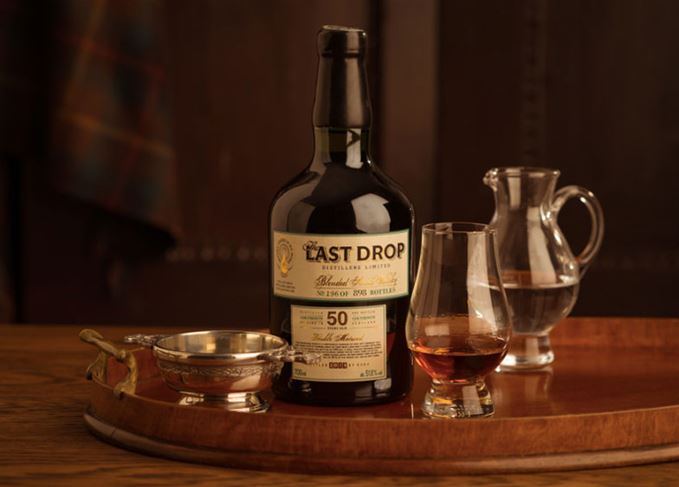 The purchase – for an undisclosed sum – marks the first acquisition of a Scotch whisky company for the owner of Buffalo Trace Bourbon, and expands its distribution footprint in Europe.
Despite the takeover, The Last Drop Distillers will continue to be run as an autonomous business, with all members of staff retained.
Founded by James Espey, Tom Jago and Peter Fleck in 2008, Last Drop Distillers specialises in sourcing and bottling rare old spirits, its most recent releases featuring a 50-year-old Scotch, a 1967 Glen Garioch and a 48-year-old blended Scotch.
Espey, co-founder and chairman of The Last Drop Distillers, said the acquisition takes the company to 'the next level while retaining and building our core values of exclusivity, craft and excellence'.
He added: 'The existing team of passionate and experienced spirits pioneers will continue to steer the direction of the brand, while the investment allows us to grow our international footprint and widen our opportunities to search for the rarest spirits in the world.'
In an interview with Scotchwhisky.com earlier this month, Espey floated the idea of selling the business to an established Scotch company which was in a better position to source stocks of rare whisky.
'I always saw it as being maybe, one day, a halo brand in somebody's stable,' he said at the time. 'It's got to be somebody with vision – I'm not here trying to sell the company, but we might talk to someone and they might take a position with us.'
At the start of the year, former Morrison Bowmore CEO Mike Keiller joined the Last Drop board to oversee financial and corporate strategy and drive the company forward as it looks 'to expand through 2016 and beyond'.
In recent years, Espey and Jago's daughters – Rebecca Jago and Beanie Espey – have also joined the business.
Beanie Espey said that as Last Drop is already 'well connected' in Scotland in terms of stock sourcing, the sale to Sazerac was prompted predominantly by the desire to extend Last Drop's global footprint and expand its portfolio with additional brown spirits.
'We never conceived of the company as an exclusively Scotch whisky brand; we very much call ourselves a spirit brand and it's always in our ambition to look further afield to other fine rare fine spirits, whether that's Cognac, Armagnac, Bourbon, maybe even Japanese if were lucky enough,' she said.
'Sazerac predominantly has an American footprint but we have ambitions to be more international down the line and we feel that working in collaboration with them will broaden our reach and give us a seat at a few more tables.'
Sazerac, which produces a range of spirits from vodka to bottled cocktails, specialises in Bourbon and American whiskey. It is currently the US importer for Glenfarclas.
Mark Brown, president and CEO of Sazerac, said: 'As a family-owned company we fully appreciate the value of a small, engaged and passionate team in a venture such as The Last Drop Distillers and look forward to continuing the excellent progress the business has made since its inception.'
The takeover is the second acquisition of a Scotch whisky business by a large American distiller this year.
In May, Brown-Forman, owner of Jack Daniel's, purchased the BenRiach Disillery Company for £285 million.