A collection of rare brewed teas is due to launch in the UK, designed to be mixed with spirits such as Scotch whisky or enjoyed neat as a 'sophisticated' non-alcoholic beverage.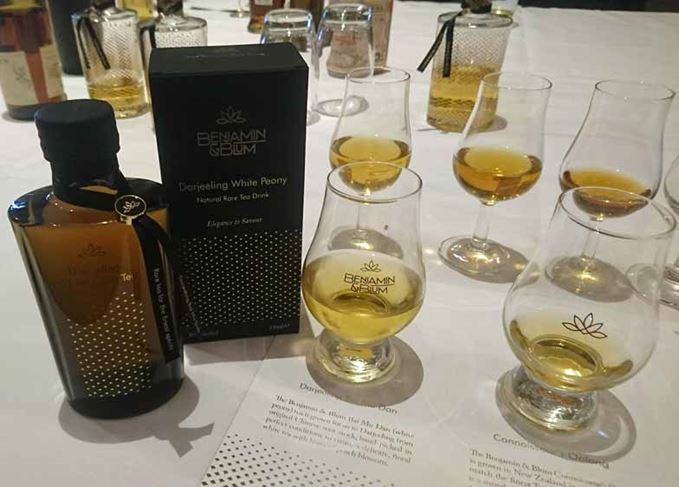 Following an initial launch in Hong Kong in 2015, Benjamin & Blum teas will make their UK debut in Selfridges, London, in October priced at £25.95 per 200ml bottle.
Two flavours will be made available to purchase: Darjeeling White Peony (Bai Mu Dan), grown at high altitude in Darjeeling and hand-picked once a year; and Connoisseur's Oolong, which is grown in New Zealand.
Each expression is cold brewed in the UK in 100-litre batches and includes just four ingredients: tea, Scottish spring water, orange and starflower honey from the Cotswolds.
Darjeeling White Peony is recommended for pairing with Sherried, fruity whiskies, such as Glenfiddich 18-year-old, while Connoisseur's Oolong is suggested for mixing with smoky, peated whiskies, such as Lagavulin 16-year-old or Caol Ila 25-year-old.
Paul Benjamin, managing director of Benjamin & Blum, founded the company in 2012, inspired by his great-grandfathers – Marcus Benjamin, who set up a speciality food and drink business in Berlin in the 1890s, and Friedrich Blum, who began supplying tea, coffee and luxury goods to Viennese high society in the 1910s.
Benjamin said: 'I want to revolutionise the way we approach drinks. For those who are not drinking, where are the non-alcoholic drinks with the same level of sophistication as whisky?
'Our teas offer something different, something new for consumers who do not wish to drink alcohol. But at the same time, they offer a new mixing experience for whisky drinkers to enjoy.'