Scotch whisky producer Compass Box believes it has found a solution to the issue of transparency in the packaging and promotion of spirits following fresh legal advice.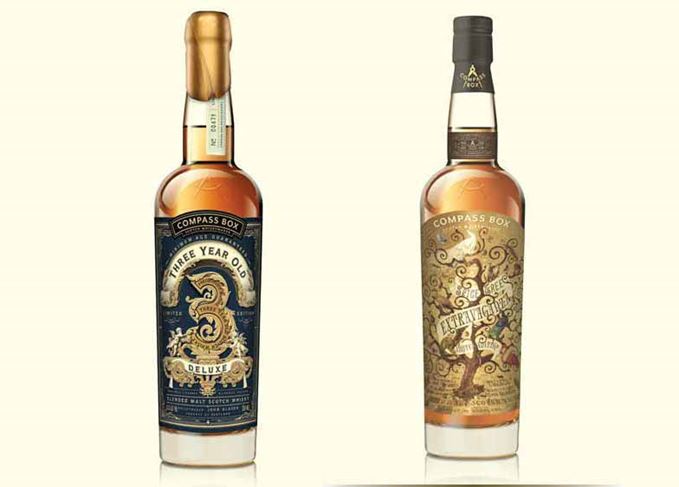 The company launched a global campaign aimed at encouraging greater transparency earlier this year, following the news that it had broken the law by revealing the precise recipes for two of its whiskies, Flaming Heart and This Is Not A Luxury Whisky.
Now, as Compass Box launches two new bottlings – Three Year Old Deluxe and Spice Tree Extravaganza – company founder and whiskymaker John Glaser admitted that there is no short-term prospect of a change in the law.
But he added: 'We have found a legal workaround that allows us to achieve our primary goal – getting complete, clear and unbiased information into the hands of the people who are actively seeking it.
Glaser continued: 'The legal advice we received is clear: while we must not actively promote the ages of the components used in our blends, we can provide information when we are asked for it by interested consumers.
'So, starting with our limited editions Three Year Old Deluxe and Spice Tree Extravaganza today and extending to our full range of whiskies from 1 November, we are simply asking interested consumers to get in touch with us by calling our office, emailing us, contacting us on social media or speaking to us at events. The information is there – we'll do all we can within the current regulations to share it with you – all you need to do is ask.'
New blended malt Three Year Old Deluxe was, said Glaser, 'a perfect example of the issues we face': the blend contains 0.4% three-year-old malt whisky (produced near the village of Brora); 90.3% malt whisky from the same distillery, but 'considerably older'; and 9.3% peaty malt whisky distilled on the Isle of Skye.
Under the current rules, only the youngest component of the whisky – the three-year-old part – can be communicated to consumers via its product description, presentation or labelling.
Priced at £200/US$300 and bottled at 49.2% abv, 3,282 bottles of Three Year Old Deluxe will be released, initially in Europe from 1 October, and then in the US from 1 November.
Compass Box is also releasing Spice Tree Extravaganza, a new version of its Spice Tree blended malt, the production of which had to be discontinued 10 years ago thanks to its proscribed use of 'untraditional' cask maturation techniques.
The 46% abv whisky uses older components than the core Spice Tree expression and a 'significant portion' of Sherry-matured malt. Priced at £100/US$140, 12,240 bottles will be released, in Europe from 1 October, and in the US from 1 November.
Compass Box's proposed solution to the transparency issue is reminiscent of the action taken in April this year by Bruichladdich.
The Islay distillery, which had pledged support for the Compass Box campaign, published the detailed recipe of casks used in each vatting of its core 'The Classic Laddie – Scottish Barley' expression online.
Bruichladdich defended the legality of the move by emphasising that the information would only be available to someone who was actively seeking to find it out, and who had access to Classic Laddie batch codes.