The Blended Whisky Company has launched a limited edition 50-year-old blended whisky, the Half-Century Blend.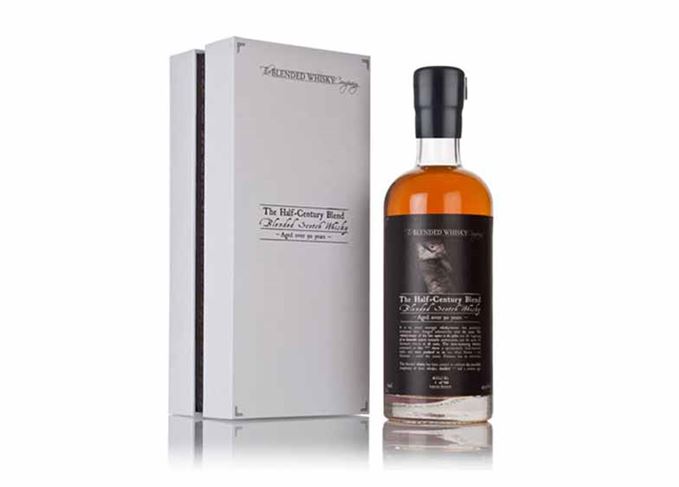 Bottled at 45.5% abv, only 768 bottles of the first batch of Half-Century Blend are available to purchase for £599.99 from retailers including Amathus Drinks, Amazon, Harvey Nichols, Hedonism, Master of Malt and Ocado.
It follows the company's launch of the Lost Distilleries Blend in 2012 and the Golden Age Blend earlier this year.
The Lost Distilleries Blend is now on its seventh batch, of which there are 526 bottles available, and comprises malts from Port Ellen, Caperdonich, Mosstowie, Glenisla, Glenlochy and Imperial, with grain whisky from Port Dundas.
The Golden Age Blend has been matured for more than 40 years, and includes malts from Macallan, Glenrothes and Tamdhu, as well as peated whisky from Bunnahabhain and grain whisky from North British – a ratio of four parts malt to one part grain.
'We're immensely proud to be able to bring this superb blended whisky – matured for in excess of half a century – to the market,' said a spokesperson for the Blended Whisky Company, who added that the firm was unable to disclose the component whiskies in the most recent release due to contractual constraints.
'Following the enormous success of the Lost Distilleries Blend and the limited edition Golden Age Blend, the Half-Century Blend perfectly captures the essence of a gentler time, when distillate-led fruit character, poise and sophistication were preferred to brash and overbearing cask-influence,' he added.