Scotchwhisky.com is inviting visitors to London's Whisky Exchange Whisky Show (29-30 September) to explore the future of whisky through a pop-up interactive experience.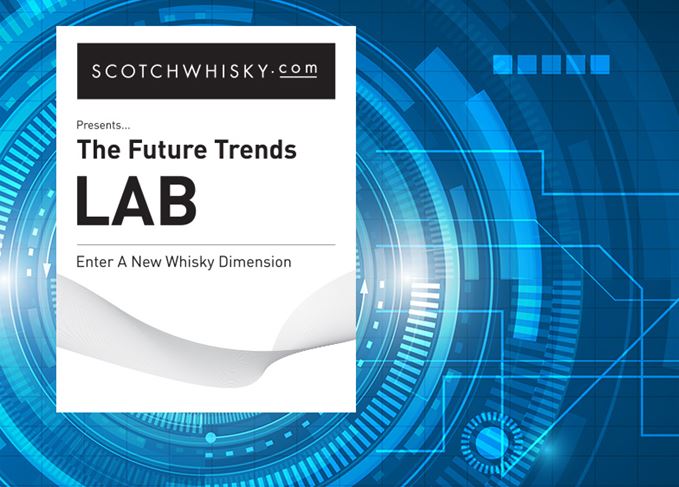 The Scotchwhisky.com Future Trends Lab will explore a range of themes the site's editors believe will shape the whisky landscape in the years to come, as well as present a number of world exclusive spirits not available to sample anywhere else at the Whisky Show.
Visitors to the Lab will be among the first in the world to taste maturing Scottish rye from InchDairnie distillery in Fife, a burgeoning style of Scotch whisky not currently available to purchase.
InchDairnie's Ryelaw will be poured alongside other rye whiskies and maturing rye spirits from Europe, as part of an exploration of New World Rye.
Scotchwhisky.com has also collaborated with whisky delivery service Whisky Me to give away a complimentary pouch to every visitor to the show, as part of a cohesive approach to breaking down barriers around whisky consumption.
Meanwhile, Lindores Abbey and Ncn'ean distilleries have collaborated to present their Scottish botanical spirits, or usquebaugh – botanical-infused spirits that fuse the worlds of whisky and gin.
Two new untraditional products from Glen Moray and Compass Box will also be making their debut in the Future Trends Lab, while London whisky bar Black Rock will be presenting a surprisingly delicious take on life without booze with its own non-alcoholic 'whisky'.
Scotchwhisky.com will also be whisking visitors away to a different time and place in the Sensory Transportation Room, designed to test the impact of our surrounding environment on our perception of flavour.
'The theme of the Whisky Show this year is the Future of Whisky, so of course we've explored that premise as imaginatively as possible with the Future Trends Lab,' said Becky Paskin, editor of Scotchwhisky.com.
'The Lab will be an unmissable immersive experience giving whisky lovers the chance to explore their favourite drink in a way they've never seen, smelled, tasted or heard it before.'
The Whisky Exchange Whisky Show 2018 will be held at Old Billingsgate in London on 29-30 September.
More information about the Future Trends Lab and how to purchase tickets can be found at whiskyshow.com.