Workers at Scotland's largest Scotch whisky producer, Diageo, have voted to strike in the run-up to Christmas over cuts to their pensions.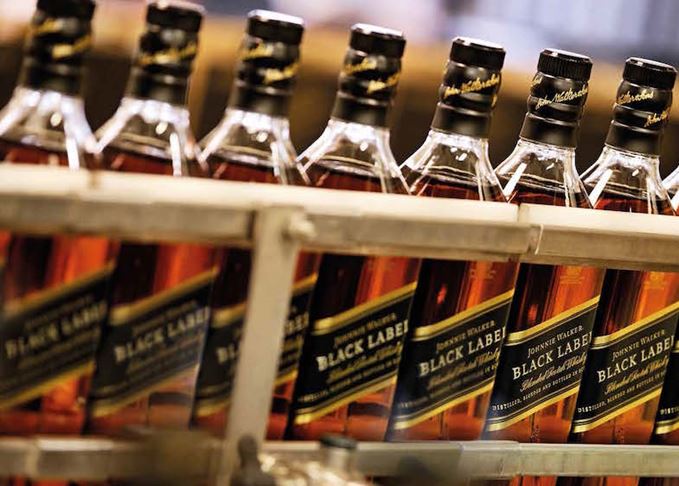 GMB Scotland members voted for industrial action after Diageo, the producer of Johnnie Walker and Lagavulin Scotch whiskies, suggested closing its final salary scheme, as well as its newer lifestyle plan to new entrants.
The industrial action would mean that workers across Diageo's Scottish operations, including its bottling halls and distilleries, would walk out in the next few weeks, potentially upsetting supply of Diageo products as Christmas approaches.
Louise Gilmour, organiser for GMB Scotland, said: 'Our members have sent a strong message to Diageo that the company needs to think again if it wants to avoid damaging strikes across Scotland.'
She added that the 12% pay rise awarded to Diageo CEO Ivan Menezes as the company made £2.2 billion profit in 2015/16, was an example of 'obscene disparity between executive pay and the ordinary worker'.
'Diageo is happy to significantly increase executive pay in the wake of billions of pounds of profit, but they won't protect the pensions of the workforce who have contributed massively towards the success of the business,' she said.
Diageo has been reviewing its final salary pension scheme since February this year, and recently suggested an alternative proposal. However, the company claims that the proposal was rejected by union members without consultation.
Diageo said: 'This is clearly disappointing and, the company feels, premature whilst we were in ongoing discussions. It is also far from the positive industrial relations of past decades that the company has had with its employees and which has helped build the reputation our supply business has today.'
The Diageo Pension Scheme (DPS) was introduced in 1999 and benefits some 1,700 UK-based Diageo employees. It was closed to new members in 2005, when a new pension scheme, the Diageo Lifestyle Plan, was introduced.
It is estimated that the DPS costs Diageo about £43m in contributions per year, a figure that is set to increase in the coming years.
The company added: 'Management at Diageo remain committed to finding a sustainable solution on pensions that helps to manage the long-term needs of employees in a competitive pension with the growing risk and cost to the company of the DPS scheme. As such, the company will seek to move back into discussions with unions and [conciliation service] ACAS.'
The company, which sells 208m bottles of Scotch whisky a year, said it had contingency measures ready to ensure that strike action does not cause disruption to supply in the run-up to Christmas and beyond.
'If and when strike action is taken, the company will focus on ensuring that our business continues as usual as far as possible,' the company said.
'At this point we don't anticipate any major change to the supply of our product for current requirements. Strong plans are in place for this while we seek to move back into dialogue on the DPS.'