Diageo's entire Scotch whisky operation will be 'severely affected' this month as workers strike over the company's 'insatiable corporate greed'.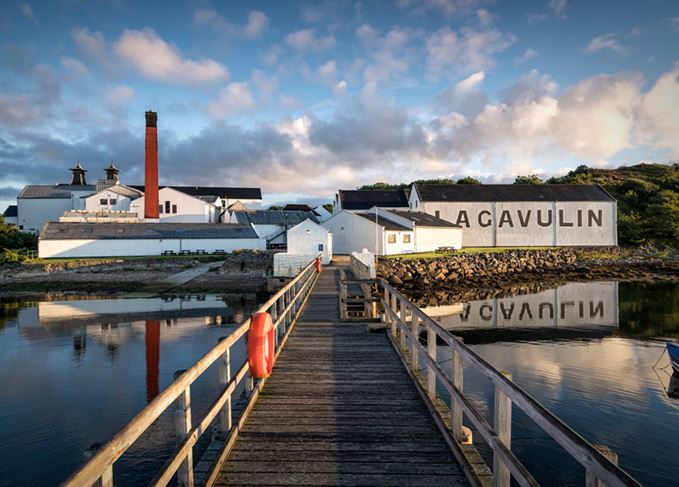 Workers at Diageo's distilleries, bottling and maturation sites have voted to strike across a series of dates in September after pay talks collapsed last week.
Diageo Scotland employees who are members of the GMB union rejected an 'insulting' proposed pay rise of 2.8%.
Last ditch talks with ACAS collapsed last Friday (30 August) when Diageo, which reported pre-tax profits of over £4.2 billion in its latest financial results, declined to improve the pay offer.
GMB Scotland organiser Keir Greenaway, said the pay offer was too low in light of Diageo's £4.5 billion share buyback, and 30% pay rise for chief executive Ivan Menezes, whose total pay is now reported to be £11.7 million.
The strikes, which will take place on a rolling basis between 17-27 September, will affect all Diageo's Scottish operations, which include the Lagavulin, Talisker and Cardhu distilleries, Port Ellen maltings and Leven and Shieldhall bottling plants.
They were voted for by over 80% of GMB's near-1,000 members.
Greenaway said: 'Strike action across Diageo's Scottish operations is a consequence of the insatiable corporate greed within the hierarchy of this company.
'Our campaign for a pay deal that beats the cost of living for our members and their families is a modest proposal against the backdrop of Diageo's absolutely staggering financial results, which workers in Scotland have more than helped to deliver.
'A huge chunk of Diageo's credibility and success is built on the back of Scotland and the working class and rural communities that distil, mature, store and bottle their lucrative range of whiskies and white spirits.
'It begs the question: Why has the company spent months low-balling unions with pay offers that fail to tackle the cost of living? If any business can afford to make work pay for its employees it is Diageo.'

Halted progress: Cardhu is one of several Diageo distilleries at the start of a major renovation project

Strikes at all Diageo's maturation sites and distilleries, including the Cameronbridge grain distillery and Leven, will take place on 18 and 27 September, and at the Shieldhall bottling plant on 20 and 27 September.
Greenaway added: 'A rising tide should lift all boats but instead we have to suffer the grotesque spectacle of Ivan Menezes and his shareholders carving-up the spoils while workers in Scotland get thrown scraps from the fat cats' table.
'It's just not credible and we aren't going to leave this unchallenged. Diageo must get real on pay or they will be hit with a sustained wave of strike action affecting many of their most profitable brands.'
Members of Unite the Union working at the Cameronbridge, Leven and Shieldhall sites also voted in favour of industrial action last month.
Unite said additional strike action by its own members is likely to take place between September and November this year, although dates have not yet been confirmed.
Around 1,500 of Diageo's 3,500 Scottish workforce are members of the GMB or Unite unions.
Diageo has said on several occasions that it has 'well developed contingency plans' in the event of industrial action.
A spokesperson said: 'We are a very good employer and remain committed to seeking a resolution and ensuring our employees receive an increase on their pay, alongside maintaining the competitiveness of our operations.'