Scottish brewer BrewDog has created its first Scotch whisky that it believes is the perfect base for the ultimate Scottish Old Fashioned.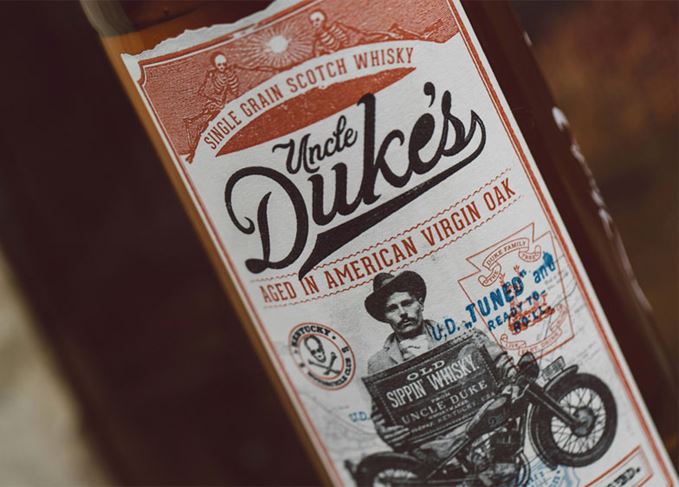 Uncle Duke's is a four-year-old single grain Scotch whisky matured in ex-Bourbon casks with an extra 12 months in virgin American oak, that BrewDog claims is 'complex for its age'.
The 40% abv whisky brand was inspired by the writings of American author Hunter S. Thompson, as well as his love of Bourbon.
BrewDog co-founder James Watt said: 'As well as having a huge love for craft beer Martin (Dickie) and I have always been obsessed with whisky, whiskey & Americana.
'The taste of the Bourbon fanned the flames to (Thompson's) words and got us thinking. We were tired with the whisky scene in Scotland and we set out to create our own schizophrenic hybrid. A translatlantic (sic) mash up of a whisk(e)y; a Scotch that thinks it is from Kentucky.'
While BrewDog opened Lone Wolf distillery in Ellon, Aberdeenshire, earlier this year with a view to distil Scotch whisky, Uncle Duke's is the product of a different, unnamed distillery.
Uncle Duke's will be available exclusively in BrewDog pubs, as well as via the company's website as a 700ml bottle for £28.95.
The company is also working on creating a ready-to-serve Uncle Duke's Old Fashioned with online retailer Master of Malt.