Single malt Macallan has joined forces with London restaurant Oblix to launch its first whisky trolley, offering a selection of Macallan expressions paired with a variety of cheeses.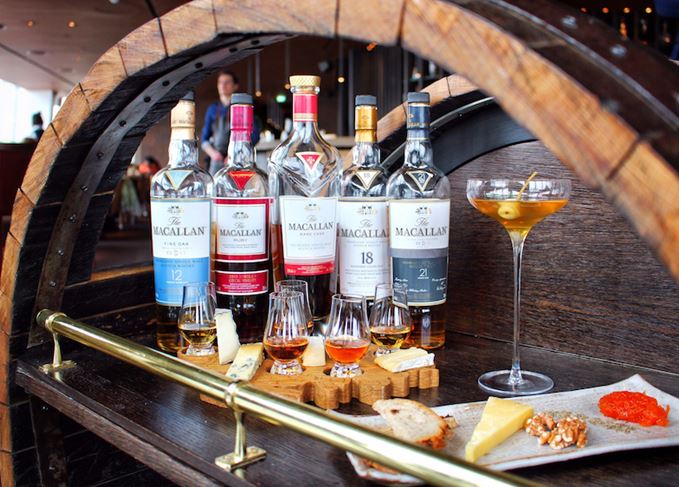 From the start of June, diners at Oblix – located on the 32nd floor of The Shard – will be able to choose from a range of Macallan expressions, both from the Speyside single malt's NAS (no-age-statement) 1824 range and from its age-stated portfolio.
Malts on offer will include Macallan 12-year-old Fine Oak, Rare Cask, 18-year-old Sherry Cask and 21-year-old Fine Oak.
Prices start at £40 for a 'cheeseboard map' of five cheeses, four whiskies and a Macallan cocktail, with details of more expensive options available on request.
Oblix bar manager Aaron Masonde tasted about 40 cheeses, sourced from specialist Neal's Yard, to arrive at the final selection.
As well as a Macallan cheeseboard, there will be a 'regional' cheeseboard map matched to single malts from distributor Maxxium's portfolio, including Auchentoshan, Laphroaig and Highland Park.
The initiative is part of a renewed UK focus by Macallan on its age-stated range, following the discontinuation of the Macallan Ruby expression from the 1824 line-up because of limited stocks.