Three explorers have become the first to swim 100km around the coast of Islay, collecting whisky from every distillery for a limited edition charity bottling.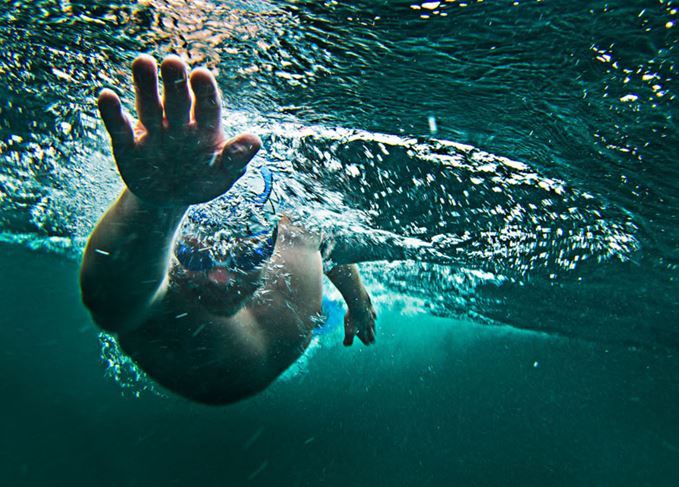 Explorers Club members Justin Fornal and Chad Anderson are battling the elements for seven days (22-29 July) to become the first people to swim the circumference of the wild Islay coast.
The duo were also joined by Johnnie Mundell, brand ambassador for Japanese whisky Suntory and avid sea swimmer, as well as a flotilla of kayaks carrying a small oak cask they plan to fill with whisky from each of the island's eight active distilleries.
Dubbed 'the pillage cask', the resulting spirit will be left to marry for several months before being bottled and sold by American independent bottler Single Cask Nation.
Joshua Hatton, CEO of Single Cask Nation, who is currently on the island hosting a VIP distillery tour, said: 'The passion for this expedition that [Fornal and Anderson] share is amazing. While we're with our WhiskyGeek Tours group here on Islay, drinking whiskies and exploring the island, they're off doing the impossible.'
Just 125 bottles of the blended malt will go on sale later this year with all proceeds going to the Royal National Lifeboat Institute (RNLI).
Mundell said: 'The RNLI takes care of people, and on an island lifeboats are very important so of course we want to fund this.
'The island has been very supportive [of the swim], particularly about the charity element. All the money raised from the pillage cask, is going to the RNLI. People have even been handing us cash donations, while the distilleries have been supportive, welcoming us and preparing hot soup for our arrival.'

Water babies: The three explorers, Chad Anderson, Justin Fornal and Johnnie Mundell (left to right), are all seasoned sea swimmers

Fornal and Anderson's expedition team includes a botanist, scuba divers, an architectural historian, and a National Geographic film crew to record the trip and investigate the island's geography.
Samples of water, peat and barley will be collected to document the natural elements that contribute to the character of Islay whisky.
The Great Islay Swim is set to end at Ardbeg distillery on Saturday 29 July.
More information about the whisky and how to donate to the RNLI are available at www.greatislayswim.com.
A separate series of Islay Pillaged whiskies were created by a band of Ileachs (Islay inhabitants) between 2003-10, with proceeds donated to the RNLI and Macmillan Cancer Relief Fund.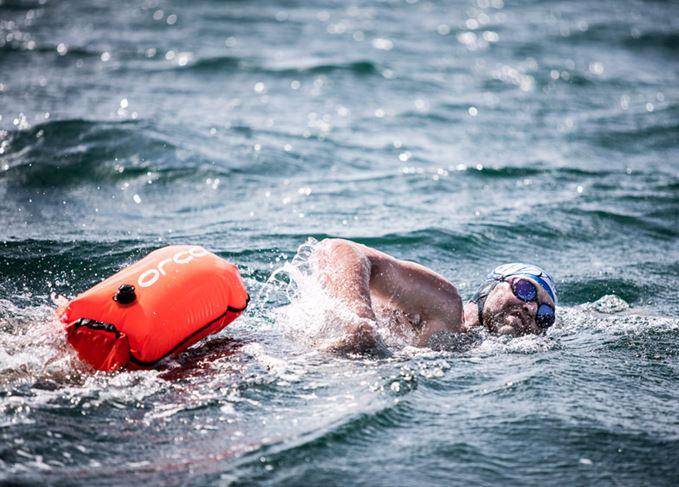 Great lengths: The 100km swim will take the team seven days to complete. Photo: Christopher Beauchamp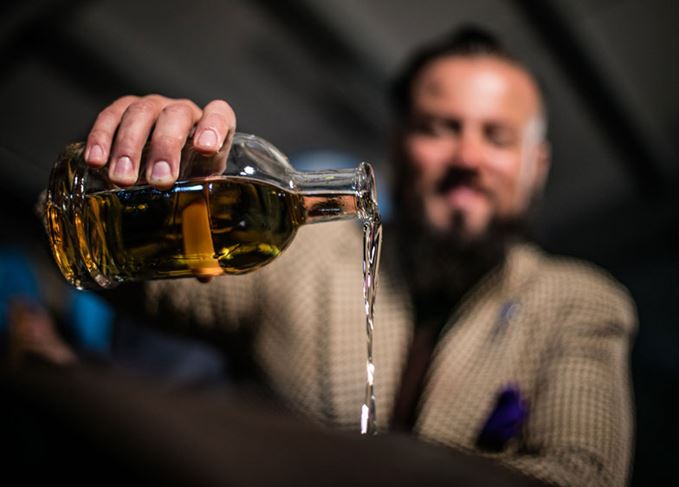 Charity bottling: The 'pillaged' whisky will be blended for a limited edition release. Photo: Christopher Beauchamp