The $10,000 measure of Macallan 1878 vintage Scotch whisky bought at a St Moritz hotel nine days ago was a fake, according to experts.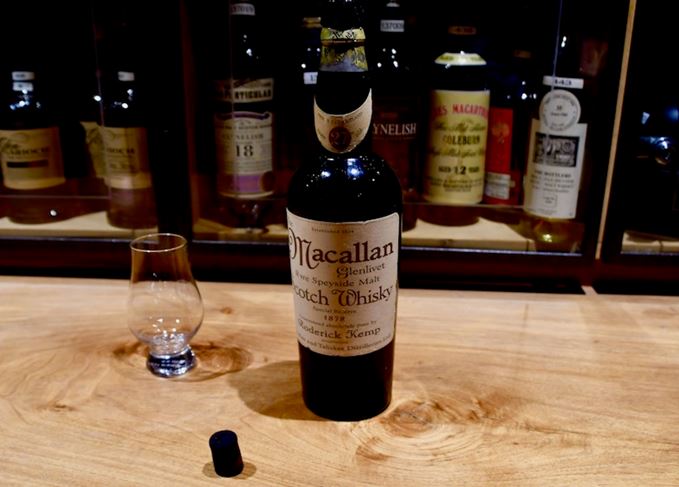 The unnamed Chinese guest paid CHF9,999 (US$10,277) for a 2cl measure of the single malt in the Devil's Place bar at the Hotel Waldhaus am See in St Moritz, Switzerland, on 29 July.
Now the hotel has launched a full investigation after a number of whisky enthusiasts raised concerns about the authenticity of the Macallan bottle, and may take legal action over the matter. Macallan owner Edrington has also promised to help with the inquiry.
'On Thursday I got some information from a whisky expert that this bottle could be a fake,' said Sandro Bernasconi, manager of the hotel. 'I've done some research and talked to different people.
'Yesterday [Friday] I called the Chinese guest to tell him that it could be a fake and said we would give the money back [if it is]. It's very important to us to find out if it's a real bottle or if it's a fake.'
He added: 'We're open to find out the truth. If we had known it before, we would never have sold it.'
The labels on the dark-coloured glass bottle state that the whisky was distilled in 1878, and was matured for 27 years.
A 'rare Speyside malt', it claims to be 'guaranteed absolutely pure by Roderick Kemp, proprietor, Macallan and Talisker Distilleries Ltd'.
Serge Valentin, experienced collector and founder of the Whiskyfun website, raised a number of issues related to the bottle, including the condition of the cork and label paper ('too new') and the accuracy of many of the details on the label.

Devil's Place: The St Moritz hotel bar is reputed to have the world's largest whisky collection

'This is the same kind of bottle that Macallan had bought themselves around 2002 – around 100 of them,' he said.
'What's dodgy with these bottles is that, apparently, [Roderick] Kemp never owned Macallan and Talisker at the same time, and that nobody ever found traces of a company called "Macallan and Talisker Distilleries Ltd", not even Diageo in their archives.'
Emmanuel Dron, owner of The Auld Alliance bar in Singapore and currently writing a book on whisky collecting, said that 'of course' the St Moritz bottle had come from the same source – believed to be in Italy – as the fake Macallans of the early 2000s.
'Most of them are kept and never opened,' he added. 'All the fakes have those corks that are artificially aged to make them look old, but they don't have what all the real ones have, a natural "maturation" of the cork that makes them shrink after decades.
'I don't blame the bar of that hotel, and they should not be judged as they are victims too.'

Artificially aged?: Concerns have been raised about the condition of the Macallan cork

The bottle came from the collection of Claudio Bernasconi, Sandro Bernasconi's father. 'This is the only bottle from 1878,' said Sandro Bernasconi. 'The other Macallans are not that old.
'But my father has in his collection more than 400 different Macallans, including one more that is 18-something and from the same area.' Bernasconi said the hotel was considering consulting lawyers about the matter.
'It's a very big issue,' he added. 'For us it would be very bad, but if it's a fake we have to tell everybody in the world that it's a fake, and of course we have to give the money back.'
Bernasconi is now consulting Valentin and other experts, and plans to involve a 'well-known' testing facility and laboratory in Scotland.
He said it had initially been estimated that the testing process would take up to six months, but it was now hoped that it could be done more quickly.
Tests are likely to analyse the cork, glass, label and liquid. 'If there are some fake bottles, then we have to destroy them,' said Bernasconi.
Meanwhile, a spokesperson for Edrington, the company that owns Macallan, said: 'Edrington is in the process of contacting Mr Bernasconi to provide all possible assistance in this matter.'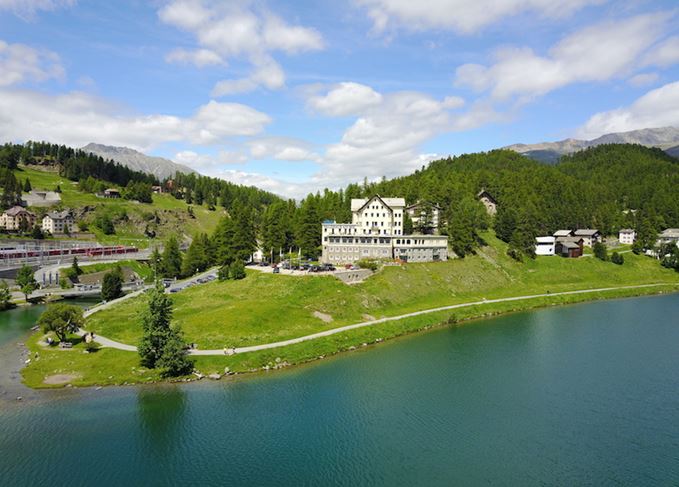 Beauty spot: The bar is part of the Hotel Waldhaus am See in St Moritz