Today his name is synonymous with alcoholic ginger beer, but John Crabbie was in fact one of the most respected whisky blenders in 19th century Edinburgh. Now, with a new range of single malts plus two new distilleries in the Scottish capital, Crabbie's whisky association has come full circle. Gavin D. Smith reports.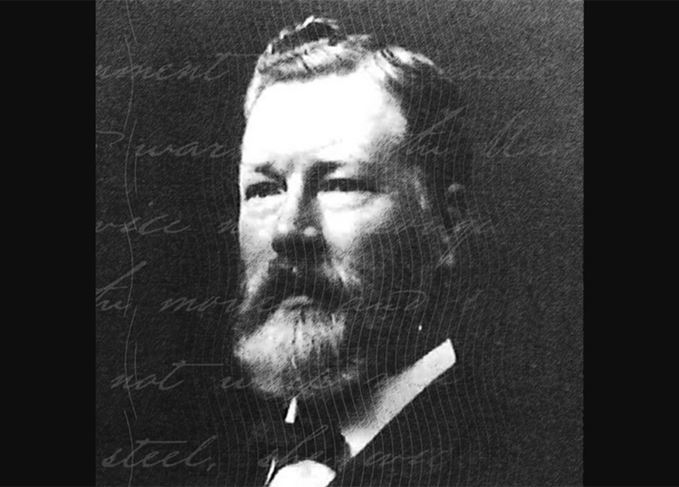 The name 'Crabbie' has become synonymous with green ginger wine and alcoholic ginger beer, but during the 19th century, the firm established by importer, distiller, blender and bottler John Crabbie was one of the best-known and most respected in the world of Scotch whisky.
Crabbie was co-founder of Edinburgh's prestigious North British grain distillery, still very much a feature of the city today, and more than two centuries after his birth, his name is being restored to that distilling scene with the creation of a new Crabbie's malt distillery in Leith.
He was born in Edinburgh on 2 December 1806, the third son of Millar Crabbie, an upholsterer, and his wife Johann. By 1814 Millar was running a grocery store in the city's Canongate district, and the young John doubtless learned aspects of the trade from him, though there is a mistaken belief that in time he took over the family firm from his father.
Instead, John Crabbie set up his own business dealing in alcoholic drinks around 1832 in Edinburgh's Giles Street, before going into partnership with one William Cree four years later.
Crabbie's surviving business ledger shows him trading between 1836 and 1839 in 'malt' and 'aqua' from 'Canonbridge', (perhaps actually 'Canonmills' in Edinburgh) 'Kirkliston' (close to Edinburgh and equipped with a patent still), and 'J Haig' (quite possibly John Haig of Cameronbridge).
Crabbie and Cree acquired the Leith firm of James Wyld & Co in 1836, dispensing with the grocery side of the operation which Wyld had developed, and concentrating on retailing wine and spirits. By 1838, the firm had moved into Wyld's capacious premises in Leith.
James Wyld & Co had started trading on Tolbooth Wynd in 1801, leading to that year later being cited as the date of establishment of John Crabbie & Co. on all bottles sold by the firm.

Far-flung flavours: Crabbie used exotic goods arriving into the Port of Leith in his drinks

The Port of Leith traded with countries all over the world, with imports including a vast array of fruits and spices. Among these was ginger from Africa, Indonesia, India and China, and John Crabbie utilised ginger – along with fermented imported raisins – in one of his most famous products, Crabbie's Green Ginger Wine. The first record of the company trading in it dates from 1839, when records show a sale to 'MacDonald of Glenalbyn', along with a quantity of malt whisky.
William Cree died in 1840, and though his son joined the company, it was renamed John Crabbie and Co. Having already invested in commercial property in Leith from 1839 onwards, around 1852 Crabbie acquired a former porter brewery on Great Junction Street in Leith, close to Yardheads distillery, which operated until 1884.
The ex-brewery became the centre of Crabbie's blending and bottling activities, along with the rectification of gin and the production of fruit cordials. As an independent bottler, Crabbie traded with more than 70 Scottish distilleries from which he sourced casks to bottle under the Crabbie name. Malt whisky was also produced for him under licence at a number of distilleries, including the Speyside duo of Balmenach and Benrinnes.
As well as bottling malt whisky, Crabbie was keenly aware of the opportunities provided by blending malt and grain whisky as the art developed from the mid-19th century onwards. In 1852 he acquired Westfield distillery in Haddington, East Lothian, which was equipped with a Coffey still to produce grain whisky. Westfield closed a decade later, however, after a number of issues relating to pollution of the River Tyne.
The need for a large-scale source of grain whisky became more urgent as the boom in blended whisky advanced with the century, particularly as The Distillers Company Ltd (DCL) enjoyed a near monopoly on its supply.
Accordingly, a number of Edinburgh's leading whisky firms including James Crabbie & Co., Andrew Usher & Co., James Watson & Co. and William Sanderson & Son of Vat 69 fame, came together in 1885 to form the North British Distillery Company, building a new grain distillery in Edinburgh's Gorgie district. Crabbie served as one of the first directors of the new company.
In terms of blends, John Crabbie & Co. offered a variety of expressions under 'The Celebrated Elephant Brand' banner. On a trip to India to secure supplies of spices he became fascinated by the creatures, hence the elephant motif on every bottle of Crabbies, right up to the present day.

Timeless icon: Crabbie's still features elephants on its bottles of ginger beer today

Crabbie marketed Old Scotch, Fine Old Scotch, Old Highland, Fine Old Highland, Old Highland VO, Fine Old Highland 10 Year Old and Old Highland 10 Year Old Special Reserve, while also producing blends for third parties under the names The Abbot's Choice, Best Ever Bottled (BEB) 12 Year Old, Bissett's Finest Old, Chequers Over 12 Years and Ben Cally Rare Old Scotch, not to mention Glenburn Highland Malt.
The geographical scope of Crabbie's markets expanded, initially from Scotland into northern England, and then much further afield. By 1862, newspaper adverts for Crabbie's whisky were being published in New Zealand.
As John Crabbie's business grew and prospered, he invested in railway stocks – one of the most fashionable and potentially highly lucrative investments of the era – and became involved in local politics, while also purchasing a house in Edinburgh's desirable Royal Terrace. This was dubbed 'Whisky Row,' due to the number of spirits merchants living there.
By the 1880s, company records show that John Crabbie & Co. held large stocks of single malt from across Scotland, including from Laphroaig, Bowmore, Jura, Glen Grant and Talisker. Most of these were used in blends, though the archives show that Crabbie's offerings at the time also included 'Linkwood 100% unblended, aged over 12 years'.
John Crabbie's sons and ultimately his grandsons joined the firm, and he took something of a back seat from the business, serving as a magistrate. Crabbie died at home in Royal Terrace in 1891, by which time the firm was exporting whisky to Europe, Africa, Asia and the Americas. Seven years after his death, his daughter, Edith, married Charles Mackinlay, thus uniting two great whisky dynasties.
Following Crabbie's death, much of his estate was sold off, with generous payments to his servants and to hospitals and charities in Edinburgh and Leith. However, family ownership of the firm was retained until 1963, when it was taken over by the DCL, which marketed Crabbie's-branded whiskies into the next decade, most notably eight and 12-year-old 'deluxe' expressions.
Crabbie's Green Ginger Wine continued to be made on the premises at Great Junction Street until the 1980s, and all of the historic sections of the complex have been B-listed since 1990. The buildings were converted into flats in 2000.
John Crabbie & Co. was sold by the DCL to Macdonald & Muir of Highland Queen and Glenmorangie fame during the 1980s, at which time, Crabbie's activities were transferred to the new owner's Broxburn site. In 2007 John Crabbie & Co. was sold to Halewood International of Liverpool, which introduced the notably popular Crabbie's Alcoholic Ginger Beer.

Modern resurgence: Halewood is taking John Crabbie & Co. back to its whisky origins

Now, however, Halewood is in the process of returning Crabbie to its whisky roots, with a number of third-party-sourced aged single malt expressions, including the new Yardhead expression, already on the market. Meanwhile a number of casks of both malt and grain whisky have already been filled by Halewood's small Chain Pier pilot distillery, located in nearby Granton on the shores of the Firth of Forth, which became the first malt whisky distillery to operate in the city since the closure of Glen Sciennes in 1925.
Halewood is also in the process of building an entirely new distillery, to be named Bonnington, which is due to open later this year on a site close to the firm's former Great Junction Street premises.
With these initiatives John Crabbie & Co. is retaking its rightful place as a significant player on the Edinburgh whisky scene. The founder would surely have been gratified to see his legacy enduring after all these years.