Dewar's is to replace its Signature expression with a 25-year-old blend finished in Royal Brackla casks.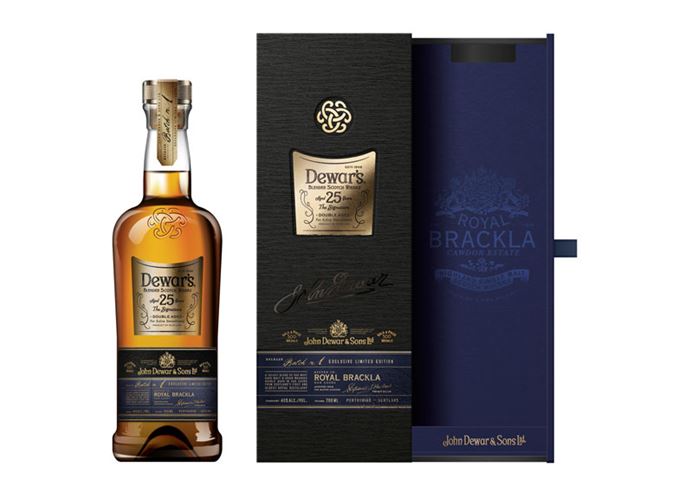 The 25-year-old blended Scotch whisky has been introduced to 'reinforce [Dewar's] dedication to age statements'.
It joins the brand's existing core range, which includes Dewar's White Label, 12-, 15- and 18-year-old.
Fraser Campbell, global ambassador for Dewar's, said: 'Disclosing the ages of our blends allows discerning whisky drinkers to choose an expression with a maturity and flavour profile that matches their own character preferences.
'Dewar's remains committed to age statements as a sign of craftsmanship and quality. In a world where aged stock is increasingly rare, we are proud to display an age on the front of our bottles.'
The new Dewar's 25-year-old is a blend of malt and grain whiskies that have been finished in 'freshly disgorged' casks previously used to mature Royal Brackla, one of the malts owned by Dewar's.
Dewar's master blender Stephanie MacLeod said the new expression, which is bottled at 40% abv, embodies 'rich fruit, floral notes and delicate honey, with a hint of smoke to finish'.
Dewar's 25 Year Old will be launched in global travel retail from October for around US$225, and gradually introduced to domestic markets in due course.
Its launch follows that of the oldest Dewar's bottling to-date – the 30-year-old Ne Plus Ultra (Latin for 'the ultimate') – in global travel retail in 2015.