A new £10m, community-run distillery is planned for South Uist, the Hebridean island immortalised in the much-loved book and film Whisky Galore!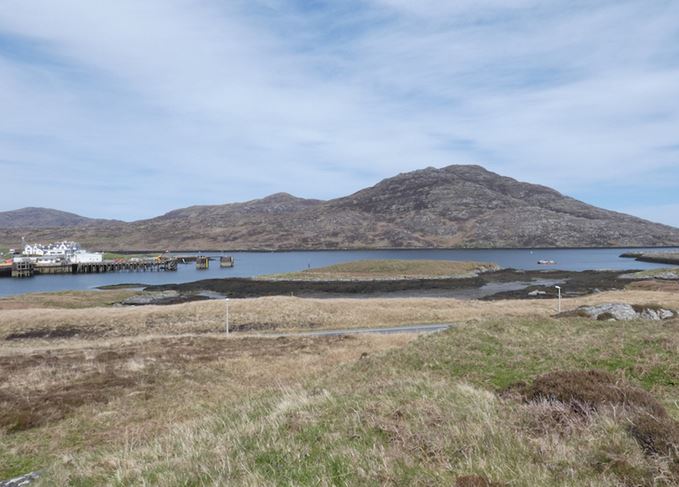 The as yet unnamed new distillery at Lochboisdale, South Uist, is planned by Stòras Uibhist, the community company that runs the estate of the islands of South Uist, Eriskay and Benbecula, and will be owned and run by the local community.
The site is a few miles from Eriskay, where the ship SS Politician sank in February 1941 with a cargo including 264,000 bottles of Scotch whisky, spawning a 'salvage' effort by the islanders retold in the book and films of Whisky Galore!
The developers of the distillery, which is expected to produce 300,000 litres of spirit a year, potentially rising to 1m litres, say the SS Politician story will 'play an important part' in the development of the project.
The distillery will have its own malting floor, and will use locally grown barley to provide additional income to crofters. Local peat will be used to produce 'distinctive smoky' whiskies.
Also planned is a visitor centre with an exhibition area, reception and shop, offering distillery tours and tastings.
'The distillery will be a beautiful building which will greet visitors on the approach to the harbour,' said Gareth Roberts, director of distillery designer Organic Architects.
'The building will appear to grow out of the rock of the island, with prominent copper pot stills visible through large windows.'
Stòras Uibhist said the distillery buildings and processes will be designed to 'the highest environmental standards', with waste heat transferred to distillery buildings and the local community.
'The distillery will be a significant investment in the future of our communities,' said Angus MacMillan, chairman of Stòras Uibhist. 'Distilleries last for centuries and represent a significant long-term investment, creating quality jobs and incomes for generations to come.
'The Scottish islands have a long tradition of producing some of the finest whiskies in the world, so we look forward to building on that legacy.'
MacMillan pointed out that the new Isle of Harris distillery had attracted about 80,000 visitors last year, raising the possibility of creating a Western Isles Whisky Trail in the Outer Hebrides.