Speyside distillery Macallan is poised to launch Macallan Genesis Limited Edition, a single malt designed to celebrate the opening of its new £140m distillery.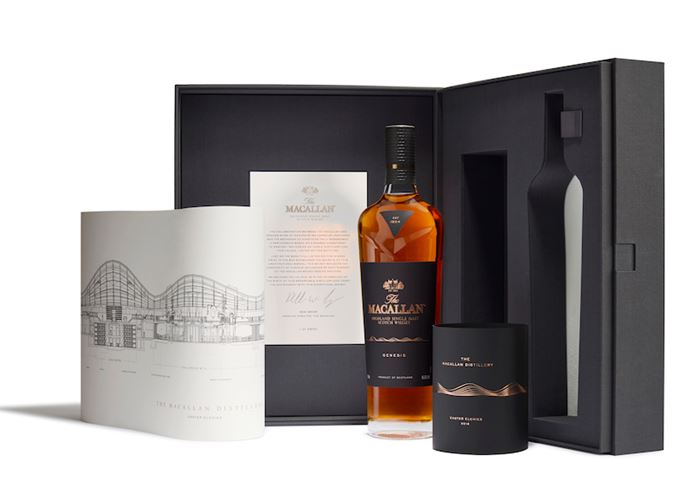 The new whisky, priced at £495/US$695 a bottle, will be on sale only at the distillery and at Macallan's own airport shops in the Far East.
Bottled at 45.5% abv, it will be available from an as yet unspecified date, with 2,500 bottles released globally.
Macallan Genesis Limited Edition is a collaboration between Edrington-owned Macallan and Rogers Stirk Harbour + Partners, architect of the new Macallan distillery and visitor centre, which opened in May this year.
Designed to tell the story of senior partner and lead architect Graham Stirk's vision for the new distillery, the whisky's gift box contains a signed lithographic print depicting an elevation of the building.
The print was created on one of only two map printing presses in the UK, using cotton paper produced by Italian paper mill Magnani – which will 'never degrade' with appropriate care.
The whisky is said to have flavours of subtle, sweet dried fruits, oak, apple, chocolate, plus cinnamon and ginger, and to be elegant, with a warming finish.
It is the latest of a spate of recent releases by Macallan, including the distillery's oldest whisky to date, a 72-year-old single malt distilled in the 1940s and priced at US$60,000 a bottle.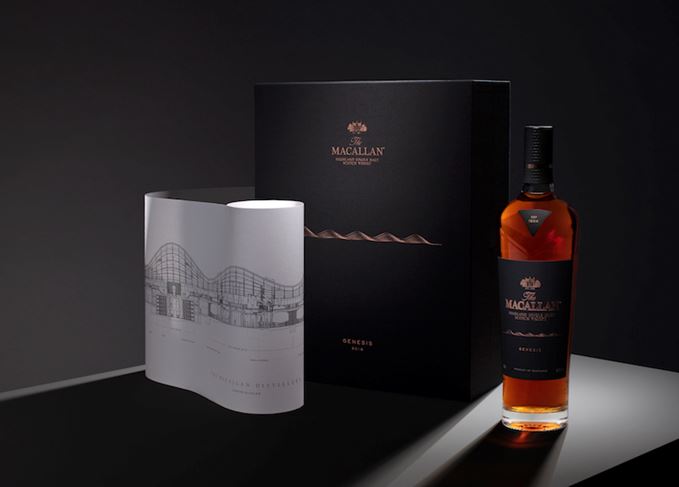 Latest release: Macallan has launched a number of new products to mark its new distillery