It's been a year of optimism and big spending for the whisky industry, with huge sums invested in rare whiskies and new distilleries alike. Richard Woodard looks back on the biggest stories of 2018.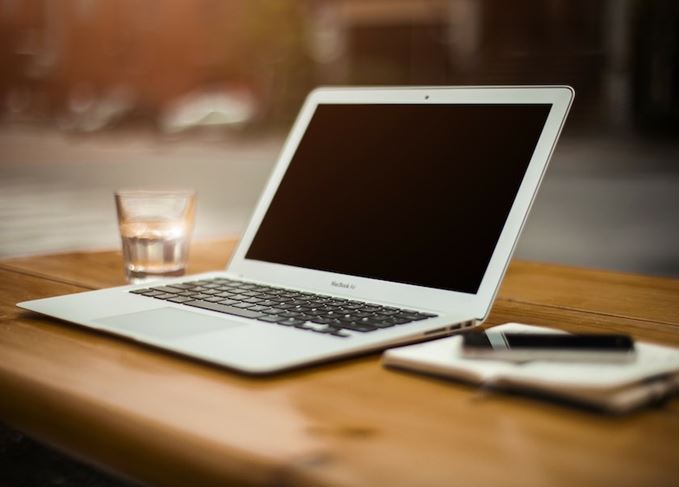 In what's been a rich and varied year of news and features on Scotchwhisky.com, there's ample evidence of the continued huge interest in all things whisky.
Uncertainty over the impact of a potential no-deal Brexit may persist, but that hasn't stopped exports of Scotch whisky from reaching a record level – well over £4.36bn in 2017 – or collectors from forking out dizzying sums of cash on rare bottles.
More than £25 million was spent on Scotch whisky in UK auctions alone during 2017, and that figure is sure to reach even greater heights when full 2018 numbers are released.
It was a year littered with auction records, particularly for 60-year-old Macallan featuring labels designed by artists Sir Peter Blake and Valerio Adami – but they were all capped by the £1.2m spent in November on a bottle hand-painted by Irish artist Michael Dillon.
In such a feverish atmosphere, and with high-end whisky release prices reaching ever more stratospheric heights, it was refreshing to see one single malt at least – Craigellachie, with its 'free' 51-year-old release in October – taking a more philanthropic attitude.
The air of optimism took concrete form with the news of yet more distillery openings, not to mention plans to expand production at a number of established facilities, such as Glenmorangie, Ardbeg and relative newcomer Eden Mill.
Among the new build highlights, there was news of yet another distillery planned for Islay, a 'Whisky Galore' distillery for South Uist, Gordon & MacPhail's new venture at Craggan on Speyside – not to mention the opening of Macallan's jaw-dropping new home above Craigellachie.
Revivals too, with further details of the plans to resurrect whisky-making at Rosebank and Brora (with Port Ellen to follow), and a project to bring Dallas Dhu back into production. On the flipside, a sad sight as the last of Glenugie's remaining warehouse buildings was earmarked for demolition.
The millions being invested in whisky aren't just about distillation, however: as record numbers of tourists flock to visitor centres and tours, Diageo announced plans to spend £150m on upgrading its facilities, including a new Johnnie Walker attraction in Edinburgh and ambitious plans for distilleries including Caol Ila and Glenkinchie.
A positive year, but one that also had its sad moments as we said goodbye to some much-loved members of the global whisky family, including Bruichladdich's Carl Reavey, The Last Drop co-founder Tom Jago and Dave Pickerell of Whistlepig.
As we raise a glass to their memory, here – in reverse order, of course – is the rundown of the top 10 most-read whisky stories on Scotchwhisky.com during 2018. Happy New Year!


September saw the return of an old friend to lovers of Sherry cask-matured whiskies: GlenDronach Revival 15 Year Old.
The single malt, matured in ex-oloroso and ex-PX Spanish oak casks, was brought back after a three-year hiatus caused by stock constraints, and a chequered history: first released in the 1990s, then withdrawn and resurrected under the 'Revival' banner in 2009.


Japanese whisky is sought-after as never before, from the hordes of Highballs consumed in the bars of Tokyo to the cult bottlings of Karuizawa and Hanyu breaking auction records on a regular basis.
But there's a dark side to this surge in interest, as Dave Broom reported in June. As stocks dwindle, bottlings such as Hakushu 12 and Hibiki 17 have been forced to withdraw from the market – and yet there is an apparently never-ending stream of new brands entering the fray.
How come? Because the rules governing Japanese whisky are so loose that all manner of hybrid and adulterated products can legally claim to be 'Japanese whisky', even though they are arguably neither of those things.
As discussions continue on the potential tightening of the rules, change is desperately needed to prevent permanent harm being done to Japanese whisky's image.


It was quite a year for Macallan in 2018. The world's most lucrative single malt finally opened its long-awaited, £140m new distillery, a host of its bottlings broke auction records, and a number of new expressions were released.
One of these – Macallan Genesis – was put up for sale at the distillery on a first come, first served basis on 14 August, and was so sought-after that it caused traffic chaos on the roads surrounding the distillery.
Hundreds of whisky lovers were left disappointed and angry, forcing Macallan to issue an apology, followed by a pledge to rethink the way it sells exclusive bottlings in the future.


There are relaunches – and then there are relaunches. While these often consist of tinkering around with age statements (or the lack of them) or tweaking the packaging, Jura's rethink was radical and comprehensive.
Unveiled in March, the overhaul included a new bottle and label, fresh age statements and – most intriguingly – a new flavour direction for the brand.
Described as mixing the Highland and Island styles – soft, fruity, with a hint of peat – the reinvention was prompted by the feeling that Jura lacked a clear house style, with a plethora of bottlings and whisky types creating a fractured identity.


These days, it seems, everything has its own 'day'. In the case of whisky, there are several contenders – World Whisky Day, International Whisky Day – and International Scotch Day.
Held in February, it's promoted by leading Scotch producer Diageo to mark the birthday of Alexander Walker, son of John 'Johnnie' Walker, and includes a number of events, including the public opening of the Diageo Archive at Menstrie, near Alloa.
The company also opens several of its distilleries, including Lagavulin, Oban, Talisker and Dalwhinnie, free of charge during the celebrations.


Islay distillery Ardbeg's annual Ardbeg Day releases are much anticipated, with two variants traditionally available: one for members of the Ardbeg Committee, and the other a mainstream release tied to the distillery open day during the Islay Festival.
This year's release, Ardbeg Grooves, recalled the 1960s 'Summer of Love' in its marketing, while the whisky itself was part-matured in re-toasted red wine casks, intensely charred to create heavy 'grooves' on the wood's surface.
Both whiskies were well-received, but such was the demand for the Committee release that, when it went on sale on 14 March, the Ardbeg website crashed. Cue an email to Committee members from distillery manager Mickey Heads, entitled 'Not cool, man – apologies from Ardbeg'.


This feature is rapidly becoming an annual tradition, such is the current level of investment in new Scotch whisky distilleries – the highest, indeed, in more than 100 years.
From Ardnahoe on Islay to Borders in Hawick, 10 new distilleries hoped to start production during 2018, with plenty more at various stages of planning. It's likely that more Scotch whisky distilleries will open during the 2010s than in any other decade in history.
And in 2019? You'll have to wait until tomorrow for that…


It doesn't take much to stoke up a storm in the fevered world of social media, but Johnnie Walker's US launch of a 'female' version, The Jane Walker Edition, prompted a backlash even before its release.
The replacement of the Striding Man with a female figure – complete with knee-high riding boots – came to coincide with Women's History Month and International Women's Day in March, with US$1 donated to female empowerment organisations for every bottle sold.
Scorned by Stephen Colbert on CBS' The Late Show and ridiculed alongside 'Lady Doritos' on Twitter, the storm prompted claims from Stephanie Jacoby, the woman behind Jane Walker, that the exercise had been widely misunderstood.


Another spin-off from the world's best-selling Scotch whisky brand, this time in collaboration with cult television series Game of Thrones, and teased in May, with details confirmed at the end of September.
Said to have been inspired by the drama's feared White Walkers, the limited edition whisky is designed to be served from the freezer, using single malts from Cardhu and Clynelish in the blend.
Part of a partnership between production company HBO and Johnnie Walker owner Diageo, the initiative also includes the release of eight single malts, including expressions from Lagavulin, Dalwhinnie and Royal Lochnagar, paired with the Houses of Westeros and the Night's Watch.


Our most-read story of the year unites lovers of Irish whiskey with fans of MMA (mixed martial arts), as Irish fighter Conor McGregor released his own blended Irish whiskey, Proper No. Twelve.
Created with former Bushmills distillery manager David Elder, the whiskey takes its name from Crumlin, the Dublin postal district where McGregor grew up – but it quickly proved to be a victim of its own success.
Less than two months after the launch, McGregor was forced to apologise to disappointed fans after stocks ran dry in the US and Ireland – with production ramped up as a result.