Diageo, the producer of Johnnie Walker, has begun the construction of a new £6.4 million whisky blending and testing centre in Menstrie, Clackmannanshire.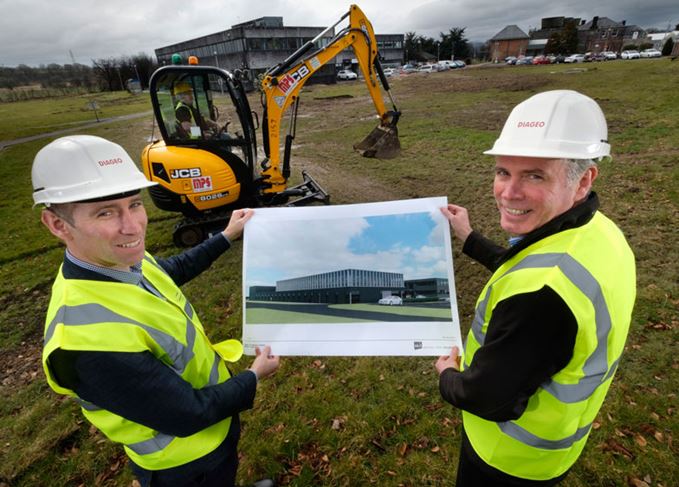 The state-of-the-art 'technical centre of excellence' will be used by Diageo's scientists to blend and test recipes for Johnnie Walker, Bell's and J&B Scotch whiskies, as well as other spirits including Gordon's gin and Smirnoff vodka.
The new facility – due to open in autumn 2019 – will be situated adjacent to Diageo's existing Technical Centre in Menstrie, which will continue to be used to house offices and meeting rooms.
The project builds on the company's large footprint in the Clackmannanshire area, which already includes the Blackgrange warehousing complex, Cambus cooperage, Abercrombie coppersmiths, and the global brand archive.
'Our Technical Centre in Menstrie is a crucial part of our business globally, delivering excellence in science and innovation,' said Ewan Andrew, director of Diageo International Supply Centre.
'This investment will create new state-of-the-art facilities for our talented team of whisky specialists and scientists to enhance the industry-leading work they do on growing and protecting our business around the world.'
The new technical centre will offer 'world-class' facilities for Diageo's scientists, and act as a hub for innovation in spirits, as well as in environmental sustainability in manufacturing.
Keith Brown, MSP for Clackmannanshire and Dunblane, said: 'This announcement from Diageo of a £6.4 million investment in their site at Menstrie is fantastic news for Clackmannanshire and will be a boost to both the local and Scottish economy.'