Old Pulteney is introducing three new single malts to replace the 17- and 21-year-olds discontinued last year, as part of a 'reinvigoration' of its core range.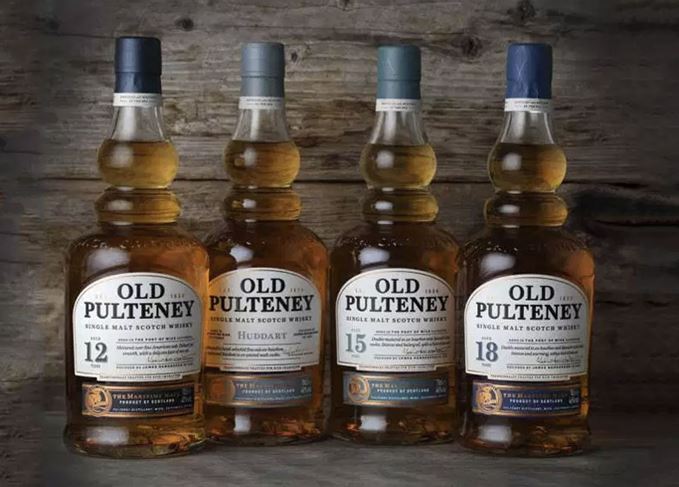 The new core range will feature Old Pulteney's existing 12-year-old, and the new no-age-statement Huddart, plus a 15- and 18-year-old.
Old Pulteney 25-year-old, which was once a part of the core range, has not been discontinued but will become a limited edition.
Stocks of the expression have been on allocation since it was named 'World's Best Whisky' in Jim Murray's Whisky Bible 2012.
The new Old Pulteney Huddart takes its name from the street on which Pulteney distillery is situated in Wick, Caithness. The street itself was named after Captain Joseph Huddart, a hydrographer who worked for the British Fisheries Society, which built Pulteneytown and its harbour.
The expression has been matured in a combination of second-fill American oak and ex-Bourbon casks, before being finished in ex-Bourbon casks that previously contained heavily peated whisky.
Described as having notes of mellow wood smoke, honey, oily leather and green apple, Huddart is bottled without an age statement at 46% abv and will be available for around £45.
Old Pulteney 15 Year Old is also bottled at 46% abv, having also been matured in second-fill American oak and ex-Bourbon casks. However the expression has been further matured in first-fill Spanish oak ex-oloroso Sherry butts, giving the whisky notes of Christmas cake, chocolate and 'salty sea air'. It will be available for around £70.
Finally the new Old Pulteney 18 Year Old is matured in the same way as the 15-year-old, but has a 'rich chocolate and creamy vanilla' character. Bottled at 46% abv, it will be available for £115.
The Old Pulteney 12 Year Old will continue to be the entry-level malt for the distillery's core range. Matured in predominantly refill American oak casks and bottled at 40% abv, the whisky continues to be available for £32.
The new-look Old Pulteney core range also sports a new bottle design, which 'freshens up the overall look' yet retains the brand's distinctive bottle shape.
The new range will be available in the UK from August, before being rolled out to global markets throughout 2018-19.
The maritime malt removed its 17- and 21-year-old expressions in June 2017, citing stock shortages.
In July this year the distillery's owner, Inver House Distillers, offered fans the 'last chance' to buy the last remaining stocks of the 21-year-old, as part of a twin pack that also includes a bottle of Old Pulteney 1989.