Old Pulteney Profile
Highland Single Malt Scotch Whisky
For many years Old Pulteney was only available from independent bottlers such as Gordon & MacPhail, but under the ownership of Inver House, distillery bottlings have proliferated, with the best-selling 12-year-old expression achieving strong sales in many international markets.
In addition to the 12-year-old, other core variants of Old Pulteney include 12, 17, 21 and 35-year-old expressions, along with the NAS Voyager. Stylistically, Old Pulteney is sweet, fruity and malty, with an edge of salt.
The distillery is equipped with a single pair of highly individual stills, with condensing taking place in a pair of stainless steel worm tubs. Both stills boast large boil balls, and the wash still has a unique, truncated, flat-topped appearance.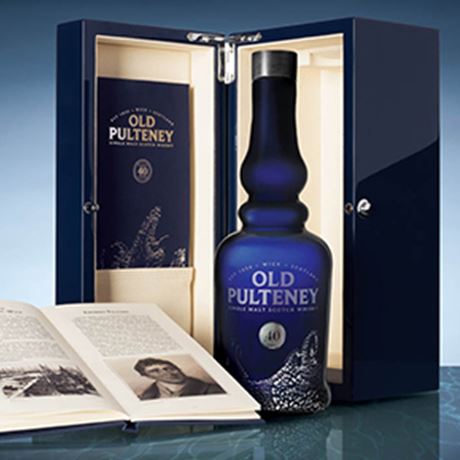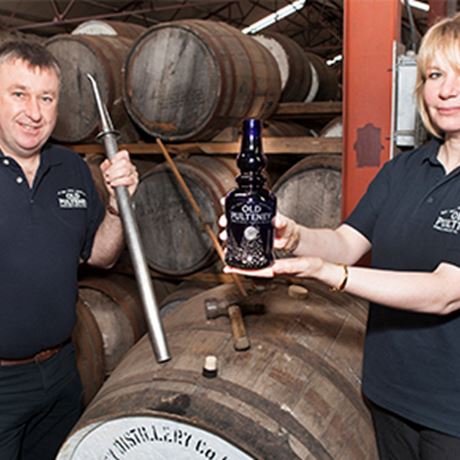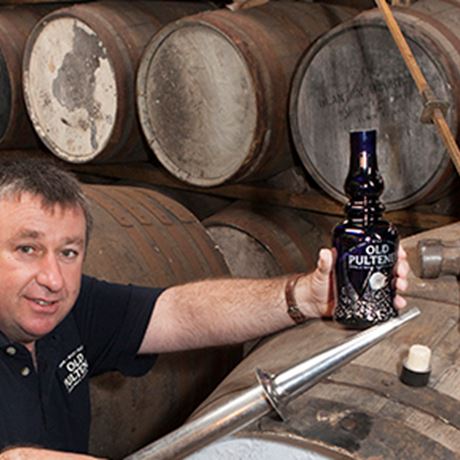 Old Pulteney History
Pulteney distillery was established in 1826 in the newly-developed Pulteneytown area of Wick by James Henderson, who had previously distilled at Stemster, near Halkirk, some 15 miles away. After almost a century of operation, Pulteney was acquired by the Dundee blending firm of James Watson & Co in 1920.
Five years later, Watson's was absorbed into the Distillers Company, having previously been purchased by John Dewar & Sons. In 1930 production ceased at Pulteney, due to the imposition of prohibition in Wick in an attempt to curb drunkenness. The town remained 'dry' until 1947, and four years later Pulteney distillery re-opened, now in the hands of lawyer Bertie Cumming, who also owned Balblair.
In 1955 Cumming sold Pulteney on to the Canadian distilling giant Hiram Walker & Sons, through its James & George Stodart subsidiary. The distillery was substantially rebuilt during 1958/59, at which point floor maltings were abandoned. The plant was then acquired in 1961 by Allied Breweries – later Allied Domecq – who operated it until its sale to Inver House Distillers in 1995.
During the Allied regime, Old Pulteney, as the 'make' of the distillery had long been known, was destined almost exclusively for the blending vats – with Gordon & MacPhail bottling small quantities as an 8-year-old single malt – but Inver House set out to build a successful single malt brand.
As well as developing a range of aged expressions, In 2010 Pulteney introduced into the travel retail arena an expression with no-age-statement called WK499 Isabella Fortuna. This took its name from one of the last surviving herring drifters, built in 1890 and now preserved by the Wick Society. This was followed in 2012 by WK209, matured in European Sherry casks and named after another herring drifter, WK209 Good Hope, built in Wick during 1948, and by WK217 Spectrum which commemorated the steel-hulled steam drifter Spectrum, launched in 1920.
These bottlings further reinforced Pulteney's role as the 'Genuine Maritime Malt,' as did their travel retail successors, a trio of expressions named after local lighthouses – Noss Head, Duncansby Head and Pentland Skerries.
Approximately 60% of the output of Pulteney distillery is retained by Inver House – now owned by Thai Beverage – for single malt bottling, and of that 60% some 95% is filled into ex-Bourbon casks for maturation in Pulteney's five on-site warehouses.
Timeline
1826

Pulteney distillery is first licensed

1920

Pulteney is acquired by James Watson & Co

1924

John Dewar & Sons buys Watson's

1925

Dewar's becomes part of the Distillers Company Ltd.

1930

Pulteney distillery closes

1955

Cumming sells the distillery to Hiram Walker & Sons (Scotland)

1958/59

The distillery is substantially rebuilt

1961

Pulteney is sold to Allied Breweries, later Allied Domecq

1995

Allied Domecq sells Pulteney to Inver House Distillers

1997

Old Pulteney 12-year-old is introduced

2004

A 17-year-old Old Pulteney is added to the range

2005

Old Pulteney 21-year-old is introduced

2009

A 30-year-old expression is launched

2012

A 40-year-old Old Pulteney makes an appearance

2013

The 'Lighthouse' trio of expressions is launched in travel retail outlets, and Navigator is added to Old Pulteney's core portfolio

2014

A 35-year-old appears as a replacement for the Old Pulteney 30-year-old
Owners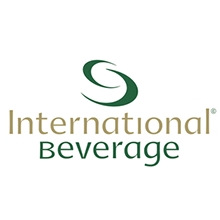 Parent company
Current owner
Previous owners
Contact
Address

Pulteney Distillery




Huddart Street




Wick




Caithness




KW1 5BA




United Kingdom

Phone

+44 1955 602371

Visitor Opening Hours

Not open to the public