Fans of Highland single malt Old Pulteney are being offered the chance to buy the last available UK stocks of the Wick distillery's discontinued 21 Year Old expression.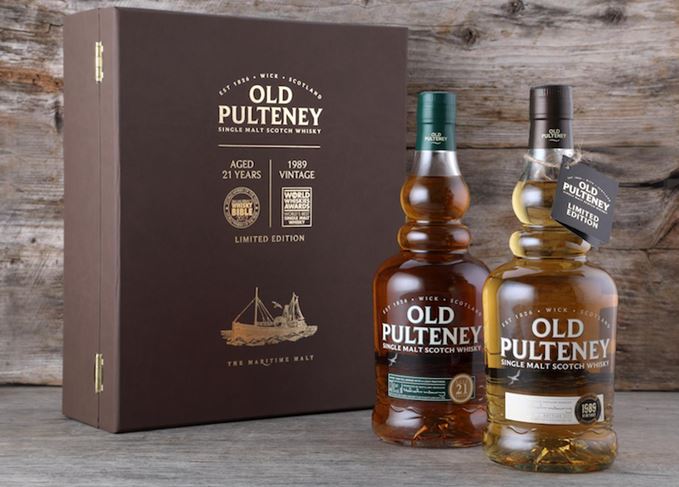 The single malt, named World Whisky of the Year in 2012 by Jim Murray's Whisky Bible, is being offered for sale as part of a twin pack that also includes a bottle of Old Pulteney 1989 Vintage – named World's Best Single Malt in the World Whiskies Awards 2016.
Priced at £600 each and available from mid-July, 276 twin packs are being made available exclusively in the UK, each one numbered and accompanied by a certificate signed by Pulteney distillery manager Malcolm Waring.
In June last year, Old Pulteney owner Inver House Distillers announced that it would discontinue the distillery's 17-year-old and 21-year-old expressions thanks to a lack of available stock.
Two new expressions – a 25-year-old and a 1983 vintage – joined the Old Pulteney range in October last year.
'The twin pack speaks for itself, with each expression winning a top, respected industry award for their exceptional quality,' said Vicki Wright, Old Pulteney brand manager.
'We are incredibly proud of these exquisite bottles and hope other passionate whisky drinkers share our enthusiasm about this special collector's release.'