A new opera set in a family-owned Scotch whisky distillery and featuring indie-folk group Admiral Fallow is set to tour distilleries next month.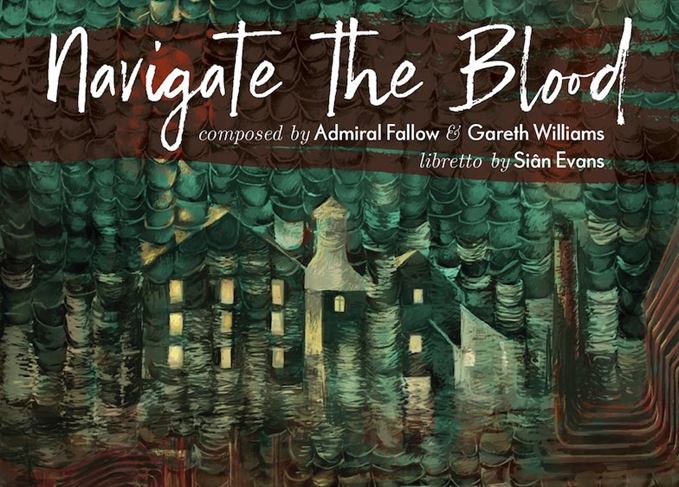 Navigate the Blood tells the story of Bob and Lena, a couple running a small independent whisky distillery in rural Scotland, whose son Liam disappeared in mysterious circumstances three years previously.
A young man reminiscent of the missing boy arrives on the scene, while Agata, a young Polish woman who lives and works at the distillery, wants it to modernise by making gin, as well as whisky.
From 2 November, the production will tour whisky distilleries all over Scotland, including The Glasgow Distillery in the Lowlands, Oban in the Western Highlands, Glen Scotia in Campbeltown, Ardnahoe on Islay, and Blair Athol in the Central Highlands.
It will also visit the Lost Loch distillery at Aboyne, Deeside, the Summerhall venue in Edinburgh and Speyside Gins at La Taverna in Aviemore.
The idea started life in a discussion between composer Gareth Williams and Glasgow Distillery Co. CEO and co-founder Liam Hughes, who both come from Armagh, Northern Ireland.
'So, over a couple of beers, we started to talk about how feasible or otherwise it would be to do an opera in my distillery,' said Hughes.
Navigate the Blood sees Williams and Glasgow band Admiral Fallow collaborate on the score, with a libretto by Siân Evans and production by New Opera in Scotland Events (NOISE).
'Scotland has a deep and historic involvement with the art of distilling,' said James Robert Carson, founder and artistic director of NOISE.
'By performing Navigate the Blood in each of the five distinct distilling regions, NOISE has designed an opera that reflects and celebrates the success and continued innovation of this remarkable industry.'
More details on Navigate the Blood, including venue and ticket information, are available on the NOISE website.
This preview, filmed at a workshop in December 2017, features interviews with Liam Hughes and the opera's creators and performers:
202958096