Plans to revive whisky production at Brora distillery in the Highlands have been given the green light by the local council.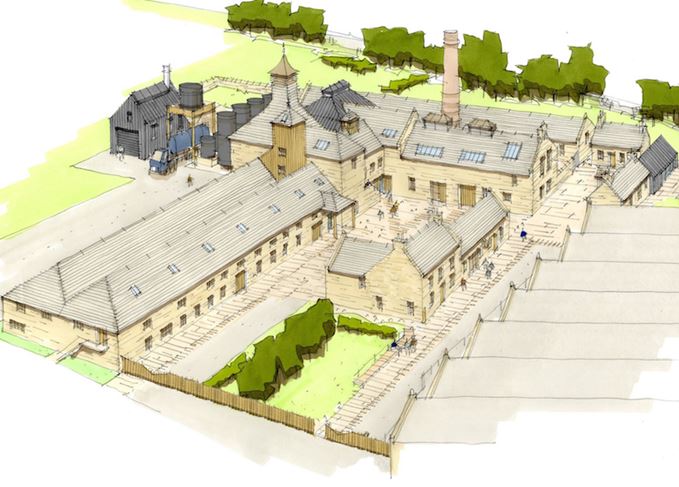 Highland Council granted planning permission yesterday (9 October) for the scheme by Brora owner Diageo, exactly one year after the company announced £35m plans to resurrect Brora and another 'lost' distillery, Port Ellen on Islay.
Work is now set to begin to restore the original buildings, which date back to 1819, involving the complete dismantling of the stillhouse and its reconstruction, stone by stone, so that it is 'structurally capable' of production.
It is hoped that both Brora and Port Ellen will return to whisky production in 2020.
'This is a key milestone in our journey to bring Brora distillery back into production,' said Stewart Bowman, Brora distillery project implementation manager.
'Everyone involved is raring to get going with the work to restore the beautiful distillery buildings so they can once more produce the spirit that Brora is famous for.
'We will now begin the painstaking work of bringing down and reconstructing the stillhouse with care and attention to detail so that every stone is perfect.'
Originally known as Clynelish, Brora acquired its new name in the 1970s, reflecting the presence of the new Clynelish distillery – originally called 'Clynelish 2' – next-door.
Like Port Ellen, Brora closed in 1983 during a downturn in the fortunes of Scotch whisky, but its whiskies have since acquired a cult status and now fetch large sums at auction and when released.
While the work at Brora involves refurbishing existing buildings and stills, Port Ellen will be a new build distillery with stills created using detailed records in the Diageo Archive.
Diageo plans to replicate the historic distillation regimes and spirit character at both Brora and Port Ellen, with production at both using a single pair of stills and reaching about 800,000 litres of pure alcohol a year – similar in size to Oban.