Lowland distillery Annandale has released a no-age-statement blended whisky in association with Netflix-original film, Outlaw King.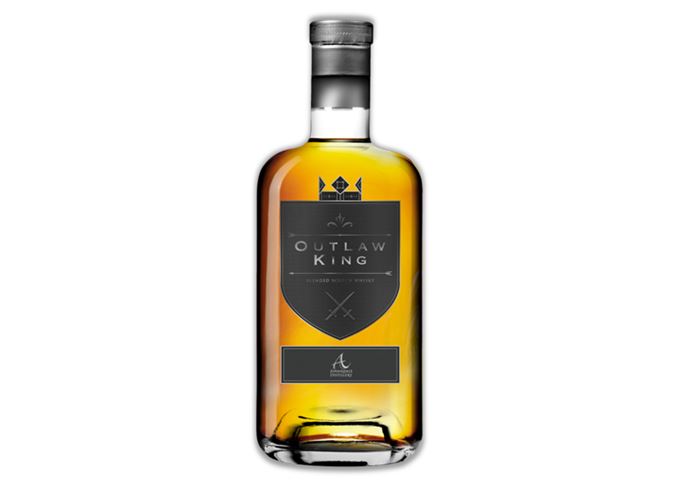 Released in November 2018, Outlaw King stars Chris Pine as Scottish hero Robert the Bruce, the seventh lord of Annandale who took up arms against the English after the death of William Wallace.
The film is the biggest budget production made in Scotland to date, costing an estimated £85m.
The whisky, said to be 'the official dram' of the film, is bottled at 40% abv and contains a portion of Annandale's Man O'Sword peated single malt alongside other malt and grain whiskies.
David Thomson, co-owner of Annandale distillery, said: 'The distillery is located at the very heart of Bruce's lands in Annan – it is therefore only fitting that our Man O'Sword should be at the very heart of Outlaw King, giving it an edge that's as keen as the blade of Bruce's great sword.'
Said to be full of 'freshly baked apple pie' notes on the nose and 'tropical notes of pineapple, nectarine and mango' on the palate, the blended whisky is now available at £35 on the Annandale distillery website.

Robert the Bruce: Chris Pine stars in Scotland's biggest-budget film production to date

The new blend will be launched at a one-off distillery open day at Annandale on Saturday 10 August, which will include a display of film props, costumes and a Q&A with cast and crew – including stars Tony Curran and James Cosmo, who also starred as Lord Commander Mormont in Game of Thrones.
A free screening of Outlaw King will be held at Lonsdale Cinema in Annan at 11am, prior to the start of the open day.
The Outlaw King Blend is the latest in a long list of whiskies inspired by film and television properties: most recently, Diageo announced a Bourbon in collaboration with AMC's The Walking Dead after the success of its Game of Thrones range of Scotch whiskies.