Teaninich distillery
Highland Single Malt Scotch Whisky
In 2000 a hammer mill and mash filter – the only one operational in a Scottish malt distillery – was installed at Teaninich. The use of the technology, which removes the need for a mash tun, was to produce ultra-clear wort, giving a clue as to the Teaninich distillery character: a fragrant exotic grassiness that brings to mind Japanese green tea and coumarin-rich bison grass. Fat stills also add a distinct oiliness to the texture while not blunting any of its penetrating acidity.
A 12-year-old is part of Diageo's Flora & Fauna series and there are occasional releases from independent bottlers.
Region

Highland

Production type

Single malt

Distillery Status

Working
Teaninich History
Built in 1817, Teaninich was an early legal distillery, but as it was built by Napoleonic war hero and estate owner 'Blind' Captain Hugh Munro that's no more than you would expect. He and his brother General John Munro were notable as being benign and caring landlords in a region which was brutally hit by the Highland Clearances [see Clynelish].
Another local man, John Ross, took the lease in 1869 and ran the site until 1895 when it was transferred to Elgin-based blenders Munro & Cameron. It was the trustees of the late Innes Cameron who sold Teaninich to DCL in 1933.
It has undergone regular expansion – larger stills were installed in 1946, before the pair were doubled in 1962. In 1970 a new distillery, Teaninch 'A Side', with six stills was built. The two parts ran simultaneously until 1984, when the original site ('B Side') was silenced.
The same thing is about to happen all over again. Teaninich's capacity is due to double to 9m litres per annum and there are plans to build a separate 10m litres per annum distillery on the same site.
Timeline
1817

Captain Hugh Monroe founds Teaninich distillery on his estate

1831

The estate, and distillery, is sold to Munro's younger brother, John

1850

John Munro leases the distillery to Robert Pattison

1869

John Ross takes over the distillery

1895

Teaninich is leased to Elgin-based blenders Munro & Cameron, who buy the site three years later

1904

Robert Innes Cameron becomes sole owner

1933

Following his death the previous year, Cameron's estate sell the distillery to DCL

1970

A second distillery, Teaninich 'A Side' is built with six stills

1975

Teaninich gets a dark grain plant

1984

The original Teaninich distillery – the B Side – is mothballed

1992

Teaninich appears in the Flora & Fauna series as a 10-year-old

2000

A mash filter is fitted into the A Side

2013

Diageo unveils plans to spend £50m on building a second, separate distillery with 16 stills adjacent to Teaninich

2014

A further six stills and eight washbacks are installed
Owners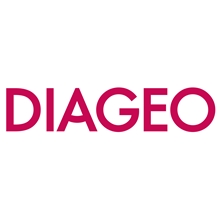 Current owner
Previous owners
United Distillers

1986 - 1997

Distillers Company Limited

1933 - 1986

Robert Innes Cameron

1904 - 1933

John Munro and Robert Innes Cameron

1895 - 1904

John Ross

1869 - 1895

Robert Pattison

1850 - 1869

The Munro family

1817 - 1850
Contact
Address

Teaninich Distillery




Riverside Drive




Alness




Ross-shire




IV17 0XB




United Kingdom

Phone

+44 1349 885001

Visitor Opening Hours

Not open to the public
Missing Information?
We strive to provide the most up-to-date and accurate information possible, but if you think we have missed something or you have an image you'd like to share, then please let us know.
Get in touch