Lomond distillery
Lowland Single Malt Scotch Whisky
Lomond stills incorporate a rectification column, similar to that in a coffey still, comprised of three perforated plates that give greater control over reflux. The apparatus gives the distiller the option to produce different styles of spirit using the same still. The one at Lomond distillery was used to create a lighter style of malt whisky for blending.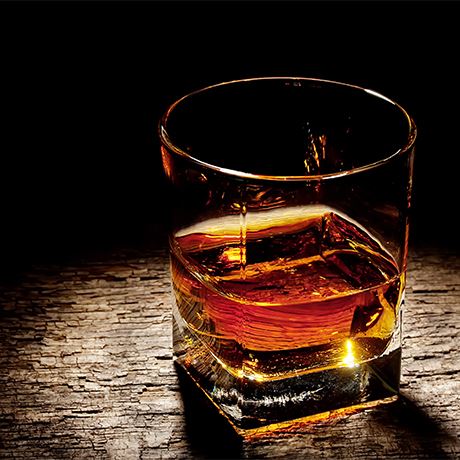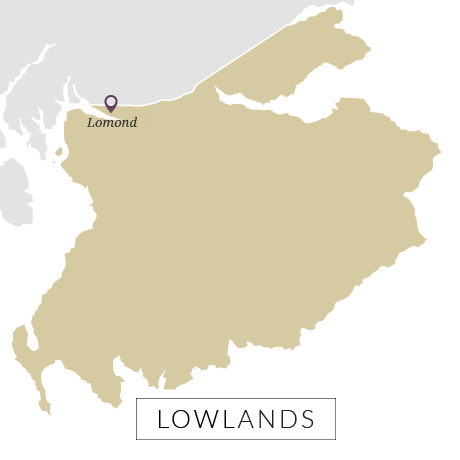 Region

Lowland

Production type

Single malt

Distillery Status

Demolished
Lomond History
Canadian drinks group Hiram Walker built the Dumbarton complex in West Dunbartonshire in 1938, which became the largest grain distillery in Scotland at the time. In its early years the complex comprised of a grain distillery (Dumbarton), and a malt distillery (Inverleven), but in 1956 Hiram Walker added a new still to create an altogether different kind of malt whisky.
The Lomond still, first designed by chemical engineer Alistair Cunningham and draftsman Arthur Warren in 1955, had the ability to produce a variety of different styles of malt whisky.
Hiram Walker, requiring a light, fruity style for its Ballantine's blend, but lacking in space, installed just one of the innovative new 11,000-litre stills – a spirit still – at Inverleven. Pairing it with Inverleven's wash still, the set-up technically became a second distillery, called Lomond.
However the Lomond single malt differed too greatly to the Lowlands style produced by Inverleven, so its rectifying plates were removed to bring it back in line with its sister malt.
The Lomond distillery continued production at Dumbarton until it was mothballed in 1985. Inverleven followed suit in 1991, and new owner Allied Distillers (later Allied Domecq), which acquired Hiram Walker in 1987, closed the last distillery at the Dumbarton complex in 2002.
Lomond's quirky still was recovered by Bruichladdich in 2010 for the production of The Botanist gin. During the mid-20th century, lomond stills were also installed at Loch Lomond, Glenburgie, Miltonduff and Scapa, although only the wash still at Scapa and the Lomond still at Bruichladdich remain in use.
Lomond's whisky was almost never bottled as a single malt, and is extremely difficult to find today.
Timeline
1938

Hiram Walker build the Dumbarton complex in West Dunbartonshire

1955

Alistair Cunningham and Arthur Warren invent the Lomond still

1956

A Lomond still is installed at Inverleven, creating the Lomond distillery

1985

The Lomond distillery is mothballed

2010

The distillery's Lomond still is salvaged by Bruichladdich which, after a few adjustments, is used to produce The Botanist gin
Owners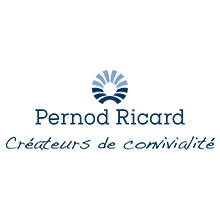 Parent company
Current owner
Previous owners
Contact
Address

Lomond Distillery




High Street




Dumbarton




West Dunbartonshire




G82 1LF




United Kingdom