MacNair's Profile
Blended Scotch Whisky
MacNair's was the eponymous blend of Harvey MacNair and Company of Glasgow and London, which owned Benromach distillery during the First World War. Its ownership passed to Hiram Walker, then Allied Distillers and finally Pernod Ricard. In 2012 its new owner revamped the packaging and released it with a competitive price to take on rival blend Label 5 in French supermarkets. MacNair's Special Reserve is also available in Poland.
Quite possibly a flagship blend for Harvey MacNair & Co. quite early on, of which there is little information available, the modern incarnation is bottled at 40% abv and features a high proportion of malt whisky.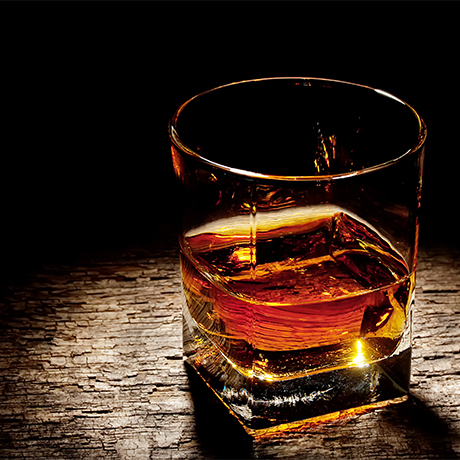 Production type

Blended Scotch
MacNair's History
Little is known about Harvey MacNair and Co's early years, except that it was established in 1857. By 1911, the year the firm acquired the Benromach distillery near Elgin, its registered office was 5 Dixon Street, Glasgow, now a hair extension clinic.
The company was eventually incorporated in 1931, and at some point was swallowed up by the big Canadian distilling firm of Hiram Walker-Gooderham & Worts, which actively began buying into Scotch whisky, including Ballantine's, after the repeal of US Prohibition in 1933.
MacNair's Highland Whisky was being promoted in Mexico in the 1950s as the perfect base for a Highball Escoces (Scottish Highball), with the promise of no headache to follow. The brand became part of the Allied Distillers portfolio, and thence Pernod Ricard in 2005.
MacNair's Special Reserve was given a new lease of life in 2012 with a new rectangular bottle and bold, white-on-black label.
Timeline
1857

Harvey MacNair and Company Ltd. is established in Glasgow

1911

The firm acquires the Speyside distillery of Benromach

1919

Harvey MacNair and Co. sells Benromach distillery

1987

Allied Lyons PLC gains control of Hiram Walker

2005

Allied Distillers and its brands, including MacNair's, are acquired by Pernod Ricard

2012

MacNair's is given a modern makeover, featuring in a new rectangular bottle
Owners
Parent company
GlenAllachie Distillers Company Ltd

2017 - present
Current owner
Previous owners