From techno music and imaginative cocktails to a wide range of whisky producers old and new, there's no show quite like Whisky Live Paris. Christine Lambert was in the thick of the action.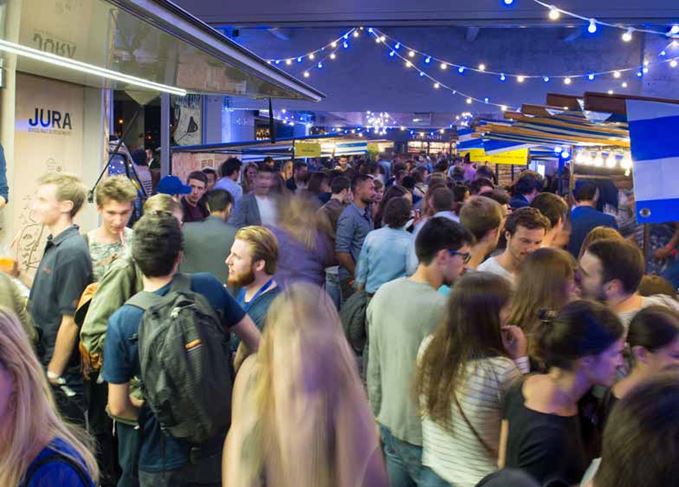 Few whisky shows epitomise the diversity, complexity, evolution and contradictions of the 'barley nectar' more clearly than Whisky Live Paris (WLP for geeks and those in the know). And this year – more than ever – it had to, for La Maison du Whisky (LMDW for geeks and – well, you know), organiser of the event, was celebrating its 60th anniversary.
When it comes to age, 60 is supposedly one of those figures that gives you the authority to look back. But Thierry Bénitah, CEO and the son of the founder of LMDW, believes it should bless you with the wisdom to embrace change going forwards.
At Whisky Live Paris, on the docks overlooking the River Seine, guests were welcome to sip and taste drops of various classics and new releases from a vast number of brands and distilleries.
But they were also invited to take a walk on the wild side and stroll down Cocktail Street on the river floor to enjoy one of several bespoke drinks tailored by bartenders from Tokyo's The Trench or Paris' Tiger bar, or any of the brands that had chosen mixology to present their products – Jura, Jameson, Chivas and Auchentoshan to name just a few.
The techno music was playing loud, the smoke from the food trucks numbed your nostrils, but guess what? The enthusiastic crowd didn't mind or – should we say – didn't care. They dared to take the motto 'enjoy your whisky the way you like it' very literally.
Two floors above, the extensive exhibition displayed a map-like layout: Asian whiskies, Scotch whiskies, European malts, American whiskeys and – like the cousins you need to host round the table once a year – other aged spirits including rum, Cognac, Calvados and Armagnac.

Lightning speed: With just two days to sample myriad spirits, guests had to move quickly

It was interesting to note that the room was not split into one dominant Scotch area, and then another for so-called 'whiskies of the world', according to a geocentric theory of malt geography. That must mean something, mustn't it?
The stars of the show were the ever provocative and challenging usual suspects, such as Compass Box, which has chosen Paris to launch its new releases these past years. They usually come in twos, like turtle doves (or Jehovah's Witnesses), and last weekend the blended malts Three Year Old Deluxe and Spice Tree Extravaganza (accompanied by LMDW exclusive Whisky de Table) were quite the sensation.
Kavalan, with its Solist single cask strength range, raised the question: is Taiwan the new Japan? Especially with Japan being very discreet this year indeed...
Lagavulin (with a young eight-year-old and an older 25-year-old), Glenfiddich (with its IPA finish and XX), Ardbeg (with nothing new), and a bunch of independent bottlers certainly proved they remain firm favourites among French whisky-lovers.
But most of the rare and (sort of) older bottlings – in particular the 120 new releases bottled for the 60th anniversary of LMDW – were hidden at the VIP bar. Leaning on one's elbow at the bar felt very much like travelling through a disappearing world carrying a backpack of frustration, sipping old single malts that regular Scotch whisky-lovers can no longer afford and distilleries are no longer willing to age.
The price of whisky, as much as the whisky itself, was on everyone's lips. So it won't come as a surprise that the micro- and newest distilleries were stormed. Wolfburn (Scotland), Westland, Dry Fly and Widow Jane (US), Armorik, Eddu, Rozelieures, Domaine des Hautes Glaces (France) suddenly seemed like a way to a brighter future, the escape to a habitable little planet orbiting close enough to reach within the next few years – the Proxima b of whisky.