Wondering what delights the next 12 months have in store for Scotch whisky? We asked the experts to gaze into that proverbial crystal ball and predict the trends shaping the whisky world ahead, as well as their New Year's resolutions for Scotch in 2017.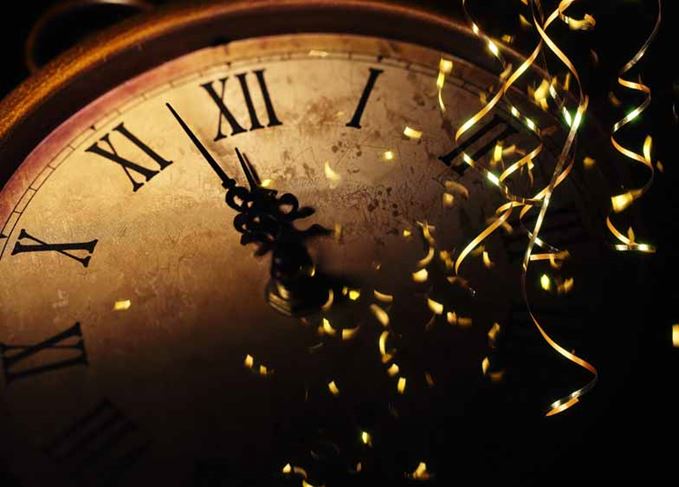 As the door – somewhat gratefully – closes on a tumultuous year, our thoughts turn more optimistically towards what 2017 has in store for Scotch.
These past 12 months have seen Scotch whisky make the big time with its own BBC documentary; at least two distilleries beginning malt whisky production and many more receiving planning permission; the chief executive of the Scotch Whisky Association stepping down to join Boris Johnson at the Foreign Office; BenRiach Distillery Company being sold to Jack Daniel's owner Brown-Forman; the introduction of Haig Club Clubman as Scotland's answer to JD & Coke; Balvenie's David Stewart receiving an MBE for services to Scotch, while Dennis Malcolm of Glen Grant was awarded an OBE.
It's certainly been an interesting year, before even a mention of the B-word…
Looking forward, we're itching to find out what wonders the next 12 months will hold. Will we see more brands introduce no-age-statement expressions? Will more companies embrace the movement towards transparency in labelling? Has David Beckham got a Haig Club Club Clubman up his sleeve? So many questions...
Here to help are a faithful panel of industry experts, who we've asked to share their hopes and predictions for the year ahead.


Frank Murphy, owner of The Pot Still, Glasgow
'For 2017, Scotch whisky needs to keep up the good work, and take tips from the craft beer market, 'cos they're sure as shit taking tips from whisky. I'd be right interested to see collaboration drams. The Auchentoshan team making an unpeated, triple-distilled Bowmore and vice-versa; the Benrinnes method being used at another distillery – just one-offs to foster innovation. As a former brewer, I wish to God Scotch would look at how Bourbon distilleries regard their proprietary yeast strains and use this wee fungus as a flavour modifier. If the future of whisky is younger drams, the flavours imparted by different yeast strains have more to offer than in a 40-year-old.
'Finally, controversially, almost heretically, I wish Haig Club Clubman all the best. It's the whisky the original should have been. Cheap, flavoursome, good for mixing, less Beckham-y. I've been drinking Tiki Clubmans at Erv and Kempy's #LoveScotch pop-up [9 West Nile Street, Glasgow, 16-23 December] to get me through December, and it's the epitome of what I would think of for a non-Scotch drinker conversion kit – colourful, fun, long, doesn't hide the whisky, but it's a member of the orchestra, not a soloist. This may be the gateway dram we've been looking for.'


Nick Morgan, head of whisky outreach, Diageo
'I've just been to see a Nick Lowe gig, so not surprisingly my mind is focused on Peace, Love and Understanding. I relish a vigorous debate as much as the next self-styed "whisky expert", but despair at the pointlessly adversarial character of much of the Scotch whisky conversation. So many self-promoting, opinionated and vocal experts; sadly, so little expertise. So let's have not only peace, but also some considered understanding of the global Scotch category, freed from the parochial (and, sadly, sometimes almost racist) lens which some North European and North American commentators seem to adopt.
'Scotch is Scotland's gift to the world – a world which was massive in the late 19th and early 20th centuries, which shrank after the Second World War but is now regaining its scale, and its thirst for Scotch. If we love Scotch, which I assume (apart from the misanthropes and sociopaths) we do, then isn't this something we should all celebrate? After all, what's so funny about that?'


Georgie Bell, global brand ambassador, Dewar's Malts
'My hope for 2017 is that everyone would take whisky less seriously. We take too many things in life seriously, so stop here. But what I would really like, for everyone that reads this, is to – at that very moment – text a friend and open that bottle you've been saving for a while with them. You can blame me for it if you want, but I doubt you'll regret it once tasting.'


Dr Bill Lumsden, director of distilling, whisky creation and whisky stocks, Glenmorangie Company
'Scotch whisky's New Year's resolution should be to promise not to be tempted to cut costs as inflation, taxation, fuel, barley etc increase in cost, but continue to focus on the superb quality that has stood it apart for many decades.
'My hopes are that as an industry we will embrace the ever-increasing competition from Japanese, American, Taiwanese etc whiskies, "craft" gin, Tequila and rum, and use it as a springboard to become even more innovative, desirable and delicious.'


George Grant, sales director, Glenfarclas
'Your New Year's resolution should be to visit the Mecca of your favourite drink, be it Scotland, Japan or Barbados, and visit as many producers in that country. My prediction is the future's bright; the future is amber in colour!
'The start of 2017 is looking to blow 2016 out of the park. Hope for another 2016 in 2017.'


Lyndsey Gray, Quaich bar
'Scotch's resolution should be to stop being so darn serious. I'm hoping that whisky will finally be remembered for what it was originally produced for – drinking – and that it will lose the majority of snobbery that it seems to have taken on. I do think that the NAS (no-age-statement) "phase" will continue, but I'm hoping that people will start to open up to it and not see "NAS" as a bad word, but instead realise that the age doesn't necessarily matter.
'I also think that this year we'll see whisky brands truly taking their place in the cocktail scene and hopefully showing the spirit's versatility by being at events such as Tales of the Cocktail [in New Orleans] and London Cocktail Week, events that they were noticeably missing at in 2016; 2017 will, fingers crossed, be the year that whisky is cool.'



Max Warner, international brand ambassador, Chivas Regal
'My ambition for the coming year is to continue delivering simple messages for consumers about Scotch whisky. More and more Scotch whisky brands are creating different new products, which increase levels of curiosity (such as collaborations with IPAs or completely blank bottles which give away nothing at all, especially the colour, inviting consumers to make their own opinions about the flavour and character).
'There will be more no-age-statements, which will eventually mean that consumers will understand that age is important, but the creativity and craftsmanship of the master blenders and distillers is worth celebrating as they offer more expressions, and therefore offer consumers (loyal and newly-recruited) more variety to enjoy and explore. Happy New Year!'


Sean Baxter, Johnnie Walker ambassador, Australia
'Scotch whisky's New Year's resolution should be to keep pushing the boundaries and breaking new ground, recruiting more followers and exciting more palates. I realise that this is currently a touchy subject, especially when "new ground" inevitably means experimental styles, often resulting in controversial new techniques or a step away from traditional character. However, new ground also means industry growth, the re-opening of old relics, the draining of whisky lochs and the explosion of new style and flavour. I am often surprised by the desire of many enthusiasts to return to yesteryear – often periods of recession – where whisky was apparently "better", yet the industry was struggling.
'My hopes are that, in spite of the exploration and experimentation within our category, that the whisky industry is still maintained by the passionate artisans who birthed it, and that those who control the ebbs and balances take inspiration and leadership from those keepers of tradition. My predictions are that our industry will continue to grow, to develop great whisky, to innovate yet respect tradition, to evolve further into a category that will be healthy for future generations to enjoy.'