Even the most successful and easily recognised Scotch whisky needs a little wash and brush-up from time to time. But how do brands innovate without alienating their loyal fans? Ian Wisniewski delves into the world of redesigning Scotch whisky brands.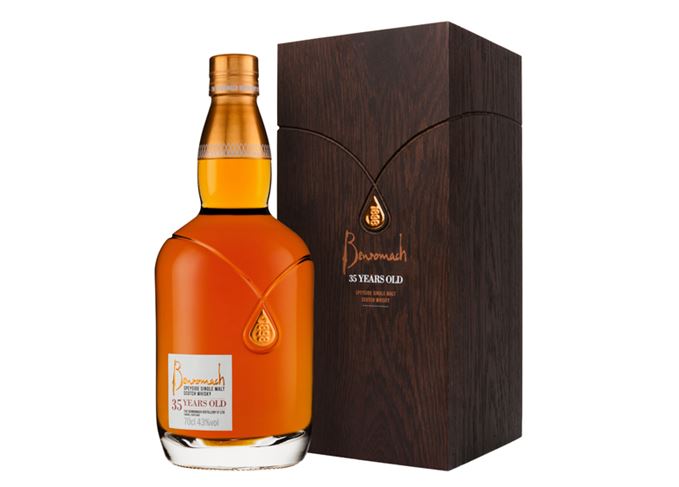 Sometimes you see a picture of a celebrity, or meet someone you actually know, and you notice that something's a little bit different. They've become… more youthful. Sometimes the changes can be quite dramatic – and we begin to wonder: how did they manage that?
Brands can also be subject to the aging process. At a certain point in time, their appearance needs to be reviewed. This can result in subtle, barely noticeable changes, or far more significant differences. And when this happens to our favourite Scotch whiskies, in which we've invested time, money and emotion, we feel we have the right (not to mention the authority) to deliver our verdict.
It might be a case of lamenting the changes, and wondering: how could this happen? Then again, it may only take one look to fall in love with the brand all over again; and we can't wait to tell anyone who will listen: 'Have you seen what they've done? It's amazing.'
The question is: when does packaging reach a 'certain age' and need to be reviewed?
'There is no set time for brands to be repackaged, and within our own portfolio this has varied immensely from brand to brand,' answers Lynne Buckley, blends brand manager at Inver House. 'Reasons to review are numerous: as a result of new market trends, consumer insights or portfolio evaluation where repositioning of a brand is required.'
Moreover, the lifecycle of packaging is subject to a range of contributory influences.
'With the continued rise in digital communications, the flow of information around the world has never been quicker and, as such, fashion, design and contemporary culture evolve more rapidly than ever,' says Ian Chapman, marketing director at Gordon & MacPhail.
'In such a competitive marketplace, brands have to remain relevant for their customers, and design – including packaging – can play an important role in appealing to whisky drinkers around the world.'

Brand variations: There can be multiple reasons for packaging changes, says Lynne Buckley

Another factor is that the range of packaging options is continually evolving and providing new opportunities.
'A lot of the factors surrounding packaging are what fits with brand values and aesthetics, but changes can also be prompted by new technology,' says Peter Moore, Ballantine's global brand director.
'For example, with new technology we were able to put in a new closure that functions better, and which makes it easier to see if the bottle has been opened, so that's very important, to guarantee security.'
The vital question when considering any packaging changes is: how do you find the right balance between retaining or updating the existing features, and introducing something new?
'It will depend if the final objective is to evolve a brand or revolutionise a brand,' says Buckley. 'However as with all decisions, identifying the brand's strengths and weaknesses in the first instance will help guide the initial brief.'
Let's consider a test case.
'With Benromach we evaluated our core brand values alongside carrying out extensive market analysis, to develop our revised marketing strategy,' explains Chapman. 'The design of the new packaging flowed naturally from the results of that process.
'The design of the packaging also took its cues from the distillery itself – the elegant new bottle shape included a neck and shoulder designed to resemble the shape of the Benromach stills. We feel we have struck a good balance, embracing traditional design influences alongside a contemporary, sophisticated, luxury feel that looks to the future of a malt whisky that is very much a growing brand.'
The aim is to be relevant to potential new consumers, but without losing any existing consumers on the way. But is it possible to ensure that balance?
'You can never be sure; however, by identifying the strongest brand assets of the existing pack, this can be built into the design brief to ensure that these are incorporated into the new design,' says Buckley. 'This was the case with the new Catto's packaging, where we kept the green glass, the strong, rounded shoulders and only tweaked the traditional typeface whilst still creating a more premium, distinct and contemporary final design that clearly communicated the brand story.'

Detailed view: Extensive research went into the new look for Benromach

With every detail of the packaging subject to scrutiny and review, are there any 'classic' design elements that could be considered timeless?
'Crests, logos and brand symbols tend to be quite long-term,' says Moore. 'Ballantine's crest, for example, goes back to 1938, with the design of coats of arms granted to us protected anyway.
'These elements reinforce, and reassure, that this is still Ballantine's, with a heritage and a history. However, the labels on which the crest, logo or brand symbols appear, or the details around them, are subject to change. Sometimes an update is required in order to comply with the latest EU directives on what information must be stated on the label, for example.'
Whenever there are any modifications to the packaging, there is one key reaction that everyone hopes for.
'The packaging has to entice consumers to pick it up, and if they take it off the shelf to look at it in detail then you're halfway there,' says Claire Cosgrove, innovation and development director at Glenmorangie. 'There's a lot of information on the pack, but consumers will only get to that level of detail once they've engaged with the pack.'
Clearly, attractive packaging can achieve an enormous amount, and it's tempting to think of any design modifications as the whole story. But it doesn't end there.
'Even a small change to the packaging goes all the way through the line, including point-of-sale, advertising, shelf talkers, and our library of support material, all of which have to be updated,' explains Moore. Changing the design of a bottle is a vital and sensitive process – but it's also just the beginning of the journey.
See also: How to design a new Scotch whisky bottle by Ian Wisniewski